Nowadays an Amazon Prime membership isn't just a guarantee of fast deliveries on your Amazon orders. It also grants you access to lots and lots of good TV, which you can stream on Amazon Prime video.
There's a huge range of TV shows to choose from, including new series through to Amazon's own original shows. As we've all come to expect from streaming services these days, the hardest part is figuring out which TV show you should really be getting stuck into - and which you should probably give a miss. 
We're here to help. Over the next few pages you'll discover our pick of the best Amazon Prime TV shows currently on offer. We have options for thriller fans, comedy lovers and those who love nothing more than a fantasy police drama. 
[Update: Last week all six seasons of the fantasy police drama Grimm landed on Amazon Prime.]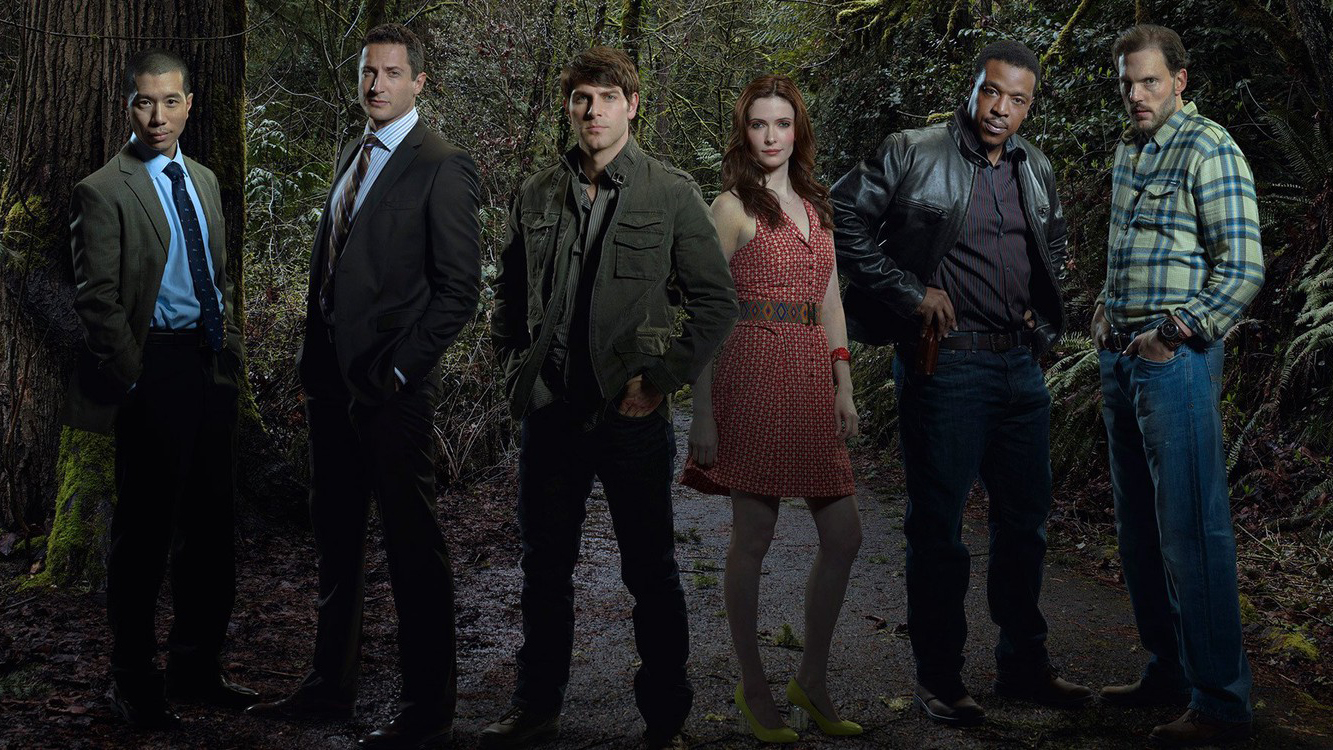 Over the past few years, Amazon has been building its original content offering. Taking cues from Netflix's self-serving model of producing its own movies and TV shows, it's growing titles that are called Amazon Originals or Amazon Original Series.
These are among the best Amazon Prime TV shows that you can watch instantly when you have Amazon Prime access. There are many more shows you can watch through Amazon, but some of these have to be purchased in order for you to start streaming. 
We'll be keeping this list constantly updated – if any paid shows become free that we feel need to be included, they'll be added.
Scroll through to see our picks that we've divided up into the following categories: drama, comedy and thriller.
If you can only watch one...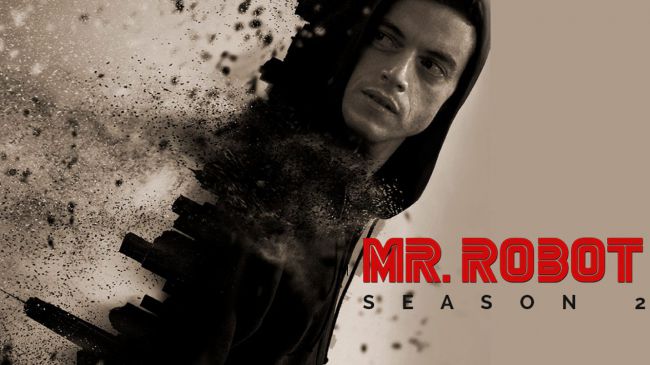 Mr Robot
It was an agonising wait for Mr Robot in the UK - the first season had all-but ended in the US before we even got a sniff of it. But its popularity meant that there was something of a bidding war to see who would show it in the UK. Amazon, Netflix and other more traditional broadcasters fought for it, proving that even bean counters can see the worth in counter culture.
Amazon won in the end and is the perfect place for a show that focuses on the exploits of hacker Elliot (a superb Rami Malek). Mr Robot is Fight Club for the Tor generation, lifting a lid on a world where what Linux kernel you use is not just a badge of honour but a way of life.
Now in its third season, Mr Robot is proving to be one of the most addictive things on television right now.
Seasons on Amazon Prime Video: 3
Amazon Prime or Netflix? Check out our comparison video below!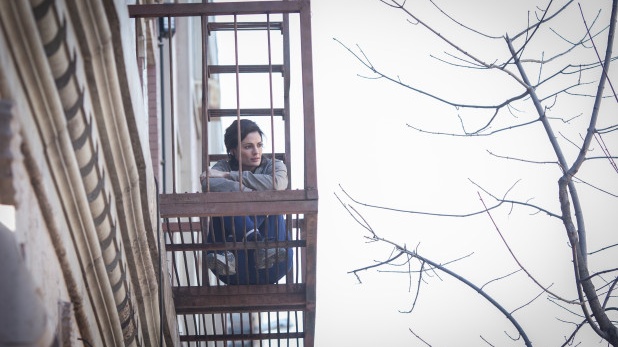 Absentia 
If you've had a Stana Katic shaped hole in your life since Castle ended in 2016, you'll be glad to know she's starring in a brand new series on Amazon Prime. Katic takes up the role of FBI agent Emily Byrne who, six years after being declared dead, returns to the world and has to try and piece her life and memory back together. 
Seasons on Amazon Prime Video: 1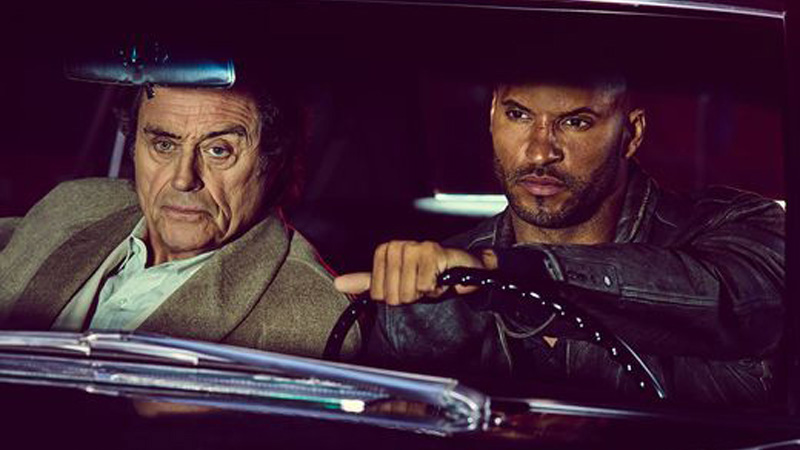 American Gods
Based on the novel by Neil Gaiman and brought to the screen by the ever-excellent Bryan Fuller, American Gods is a existential look at what would happen if gods were to walk the earth. Starring Ricky Whittle (who has made the transition from Hollyoaks to Hollywood with ease) and Ian McShane, the show is both bizarre and brazen, cultish and controversial. It may take a while to figure out just what the hell is going on, but this is one smart, celestial slice of entertainment that's already got us hooked. 
Seasons on Amazon Prime Video: 1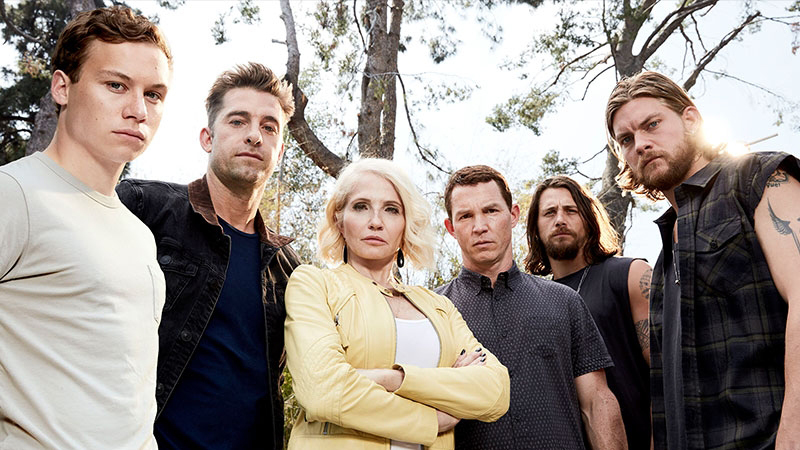 Animal Kingdom
Looking for a new crime drama to get stuck into? Animal Kingdom could be what you're looking for. The show follows teenager J Cody who moves in with extended relatives in Southern California after the death of his mother. Far from being boring, Cody finds his relatives live a wild life of excess and it's all funded by crime.
Seasons on Amazon Prime: 2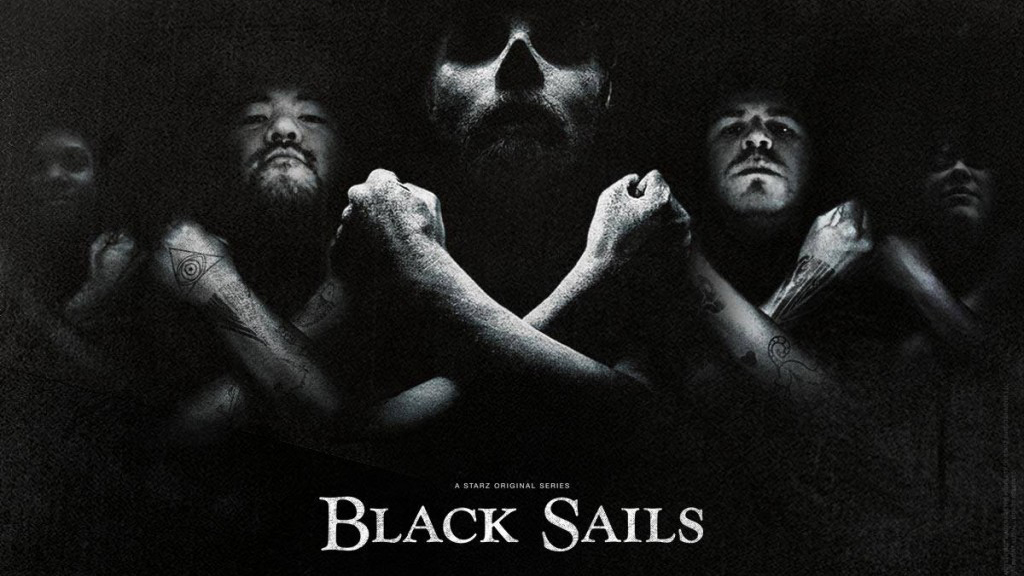 Black Sails
Johnny Depp may have spent the latter half of his career convincing the world that pirates all look, smell and talk like a Rolling Stone but we prefer Black Sails' interpretation. Exclusive to Amazon Prime, Black Sails treats the pirate legend with a touch more reality and this is pretty much all down to Shakespearean thesp Toby Stephens.
Number of seasons on Amazon Prime: 4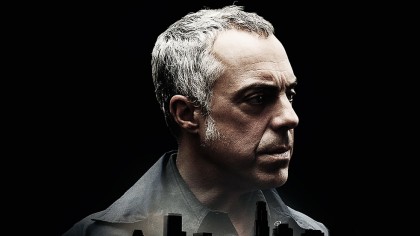 New Season Added: Bosch
With 20-something novels to mine for source material, Bosch is a character that was always destined for the small screen. Created by Michael Connelly but brilliantly brought to life by actor Titus Welliver, the series follows the exploits of LA Homicide detective Harry Bosch and features enough grit to pave the longest of driveways.
This is no surprise - the series has been created by Eric Overmyer, who was part of the alumni that created The Wire. Bosch is another show that has been put together by Amazon Studios - proving that streaming services are becoming just as powerful as the HBOs of the world when it comes to producing compelling drama.
Bosch Season 4 has now landed on Amazon Prime, continuing the saga of Harry Bosch and it comes with a nice uplift in quality too, building season upon season to become one of our favourite shows on Prime at the moment. 
Number of seasons on Amazon Prime: 4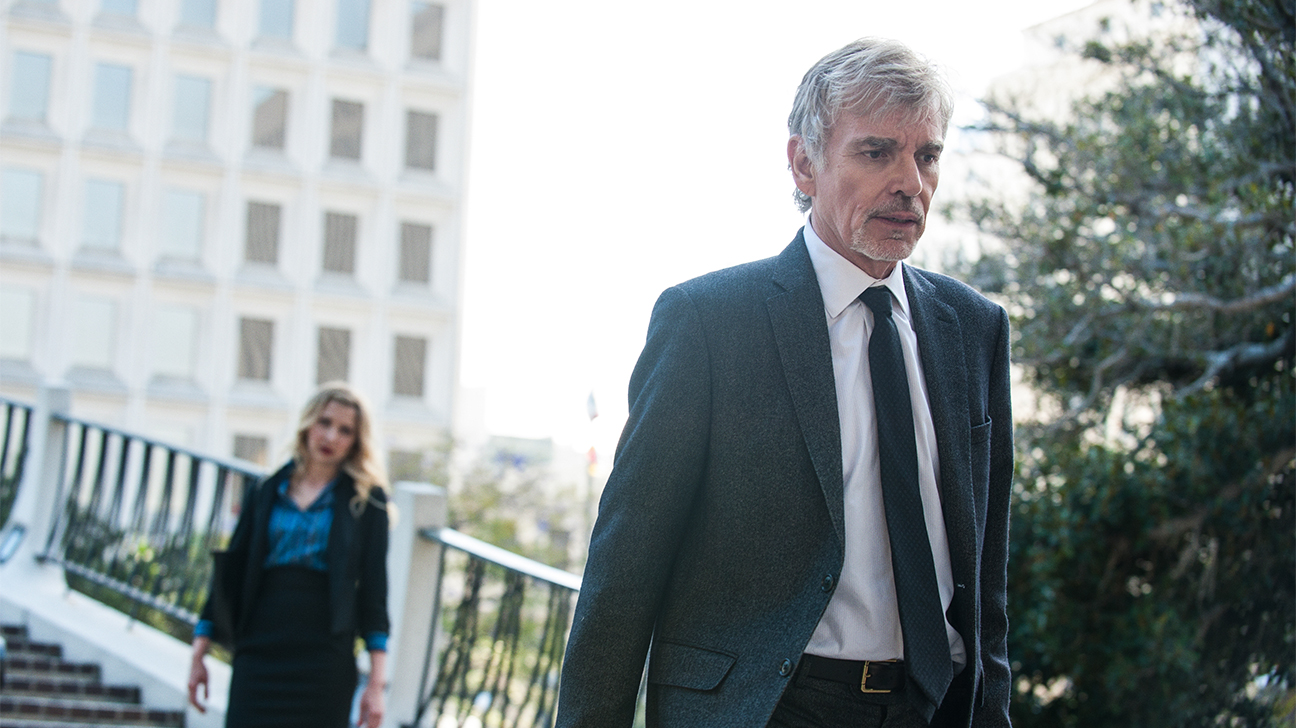 Goliath
Billy Bob Thornton stars as a washed-up lawyer looking for a big break who stumbles on to a big case that may well give him the solace he needs. Made by David E Kelly who loves a bit of courtroom drama, having already created Boston Legal, The Practice and Ally McBeal, the show works well as a standalone series but there's talk that it may get a second season. Goliath is part of Amazon's Original series of TV shows.
Seasons on Amazon Prime: 1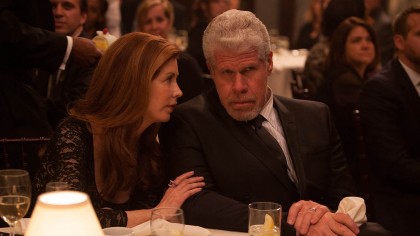 Hand of God
Last seen in Sons of Anarchy, Ron Perlman has moved from the mad world of biker gangs into the stranger world of law. Perlman plays a vice-riddled barrister who, after suffering a breakdown, starts to believe he is a messenger from god.
The full first season for Hand of God arrived on Amazon Prime, after a successful pilot. A second season is also available, which will sadly be the last as Amazon has decided to not renew the show. This is a shame as it may not be a light-hearted ride - but it is one drama that takes dark turn after dark turn and is all the better for it.
Seasons on Amazon Prime: 2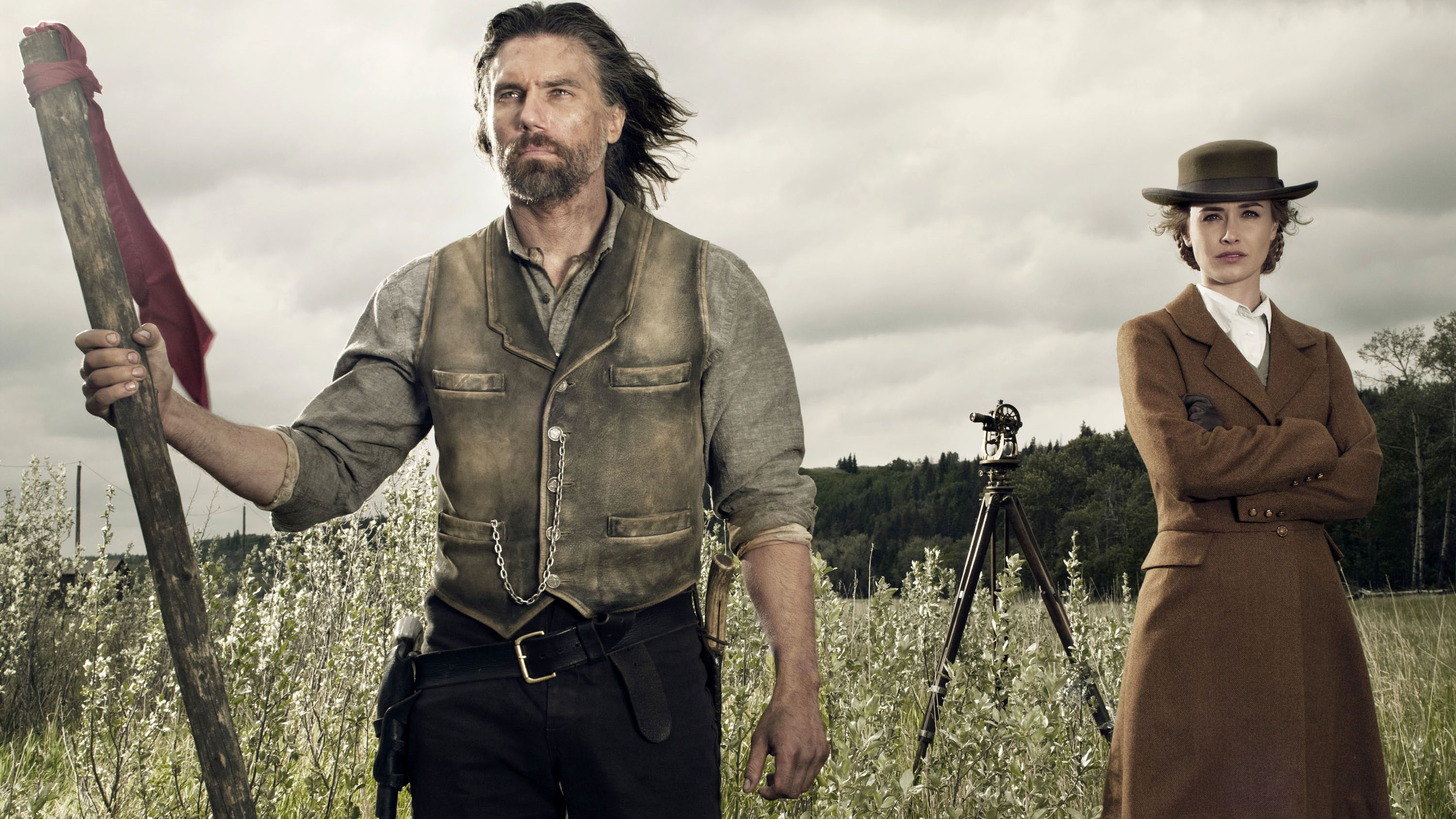 Hell on Wheels
Hell on Wheels sounds like it should be a Sons of Anarchy rival, about motorcycle gangs or the like. But it's actually centred on the construction of the US's First Transcontinental Railroad. The first season begins soon after the assassination of President Lincoln and from there the show plays out like a western, showing myriad sides of the railway being built - from slaves to their owners, to the money me behind the scheme. It's a show that's been a massive hit for AMC - falling just behind The Walking Dead in their ratings for original shows.
Seasons on Amazon Prime Video: 5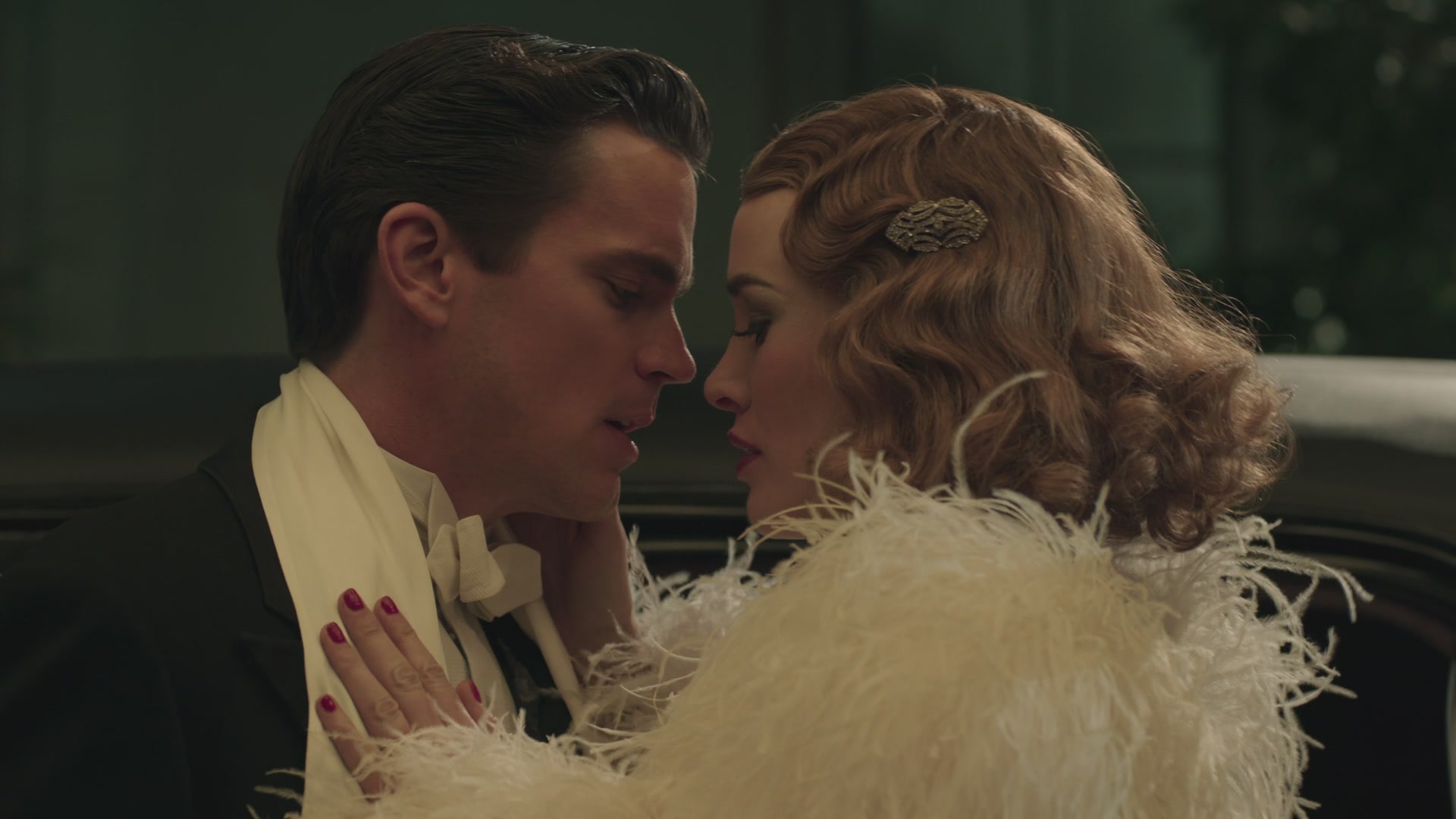 The Last Tycoon
F Scott Fitzgerald may be known for The Great Gatsby and Tender Is The Night but The Last Tycoon - his last and unfinished novel - is perhaps his most ambitious piece of work. It peels away the glitz and glamour of Hollywood in the '30s to show a time when backstabbing was the norm, fascism was on the rise and everyone had an unbelievable amount of money. Kelsey Grammer is superb as movie mogul Pat Brady, while Matt Bomer is also great as Monroe Stahr, the up and coming film exec who wants to make it big. The Last Tycoon is occasionally flawed but it's a sumptuous watch.
Seasons on Amazon Prime: 1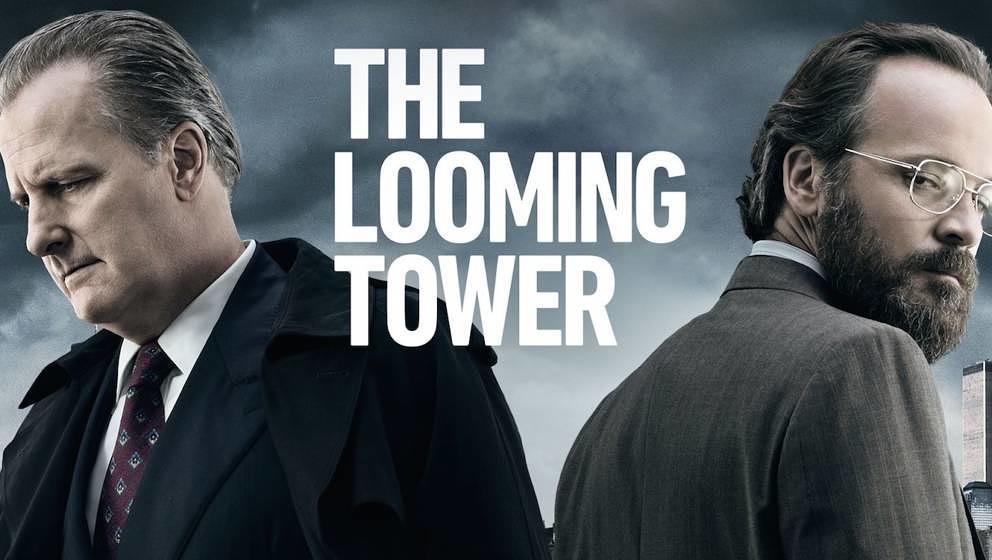 New Episodes: The Looming Tower
The 8th episode of The Looming Tower are now available on Amazon Prime Video, but despite the fact there still aren't many compared to most TV shows, it hasn't stopped this tale of threat and politics from proving to be a hit. Based on the book by the same name, it's about the unease around Al-Qaeda and Osama Bin Laden in the 1990s, as well as the rivalry between the CIA and FBI.
Seasons on Amazon Prime Video: 1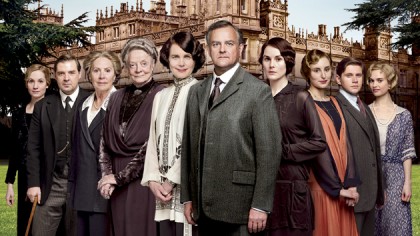 Downton Abbey
Like watching fictional posh people live their lives in early-twentieth century opulence? You're not alone – millions of people tuned in to Downton Abbey during its TV run, and it's now available to stream in its entirety on Amazon Prime Video.
Following the trials and tribulations of the Crawley family on the titular Downton Abbey estate, it's a kitchen sink drama of sorts – except all the cutlery is made of silver, and it's an army of servants doing the washing up. 
Seasons on Amazon Prime Video: 7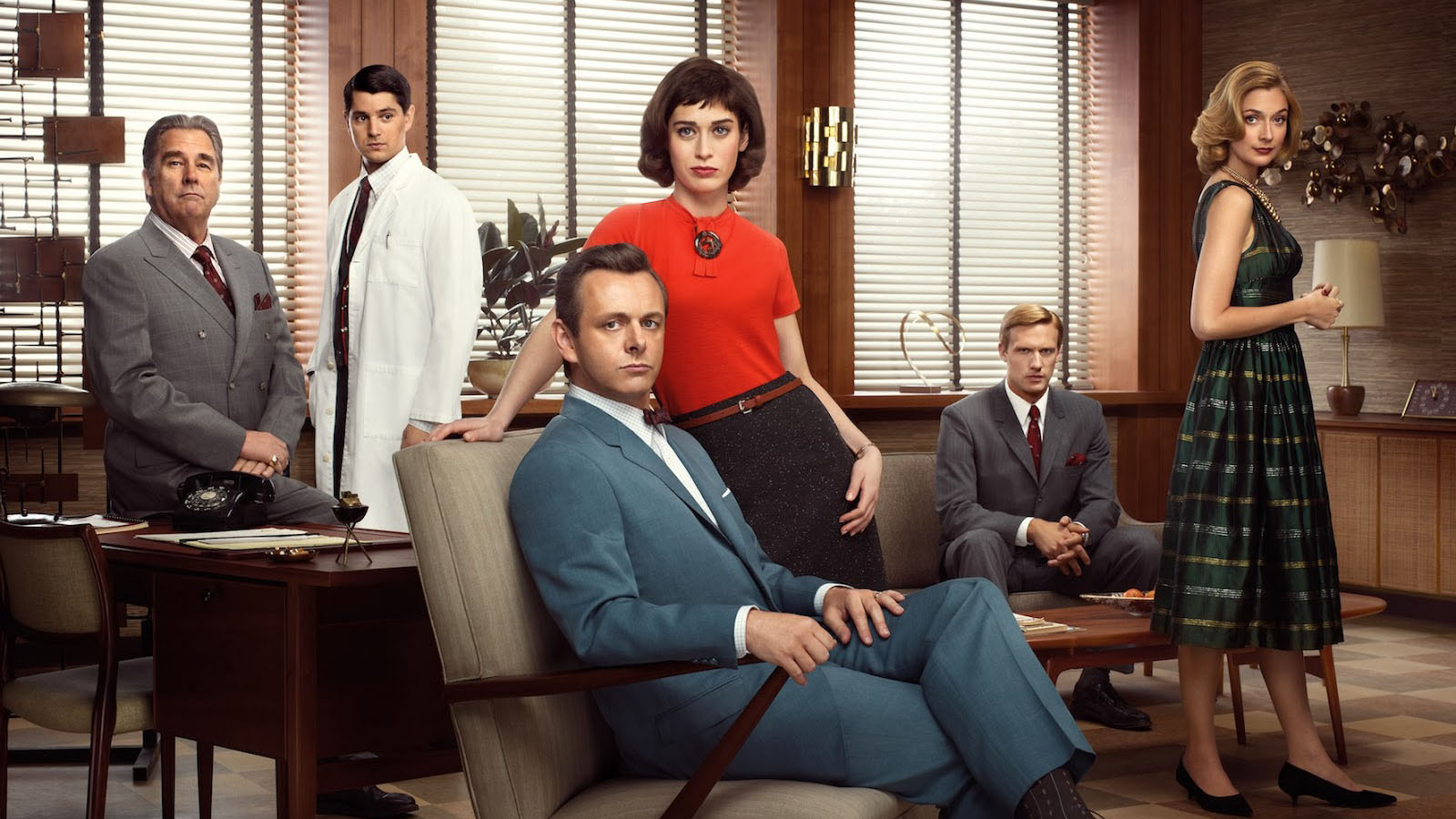 Masters Of Sex
Yes, Masters Of Sex could have ended up being a Mad Men rip-off when it first arrived in 2013 but thanks to the brilliance of Michael Sheen and Lizzy Caplan the show soon elevated above being a copycat.
Sheen is Dr William Masters, a fertility expert who turns his hand to researching the world of sex. Turns out researching sex means having a lot of it, which would all be rather gratuitous if it wasn't wrapped in some of the most intelligent script work around.
Seasons on Amazon Prime: 2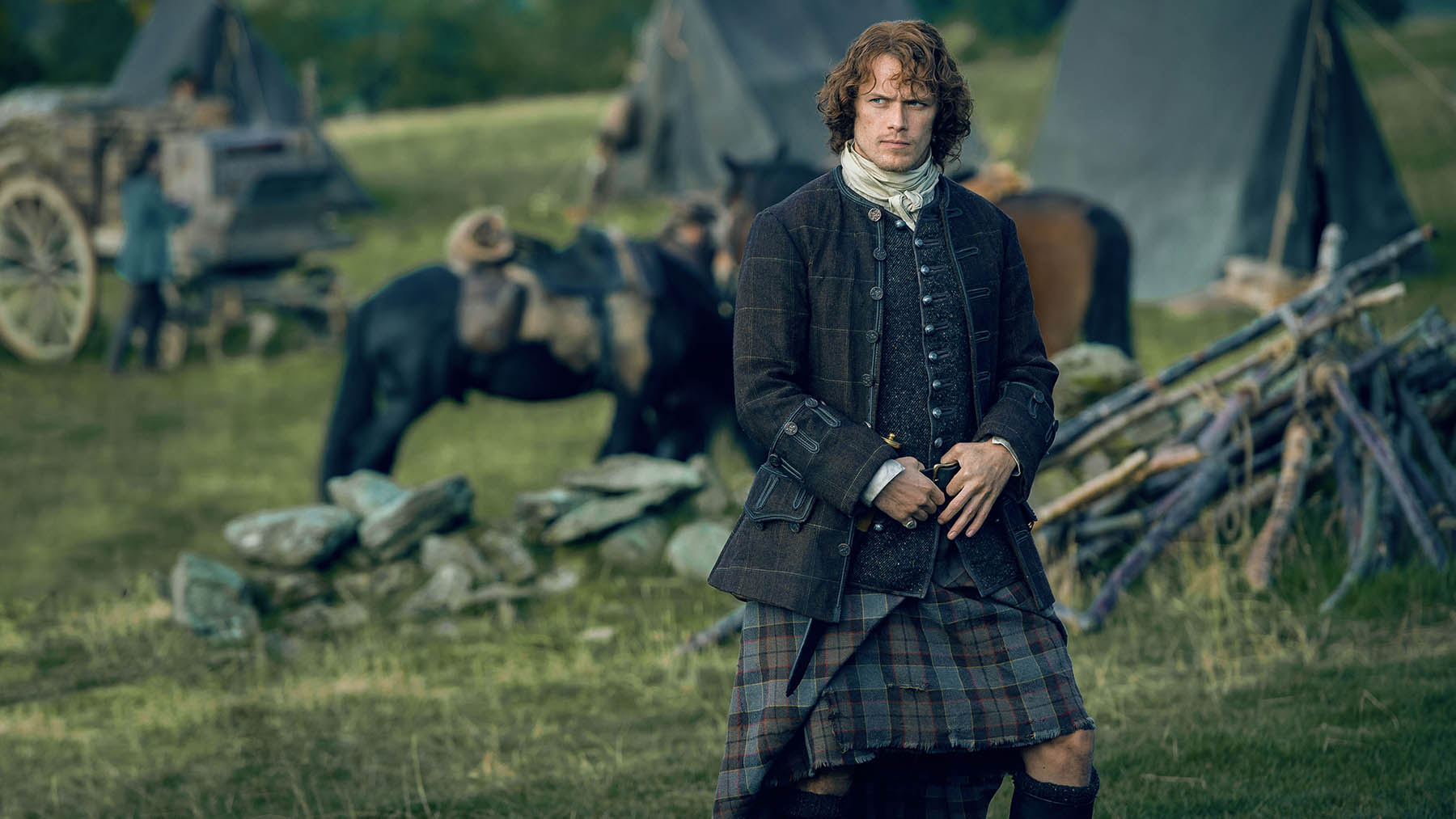 Outlander
Game of Thrones with kilts and time travel, Outlander was a solid show in its first season - by the second it was a great one. Based on the eight-book series by Diana Gabaldon, Outlander is about Claire Randall, a nurse who is transported from 1945 to 1743, where she meets a Scottish outlaw and a simmering romance ensues. Given it's shot in the Scottish highlands, the show looks fantastic, is well acted and should be your next binge watch.
Seasons on Amazon Prime Video: 3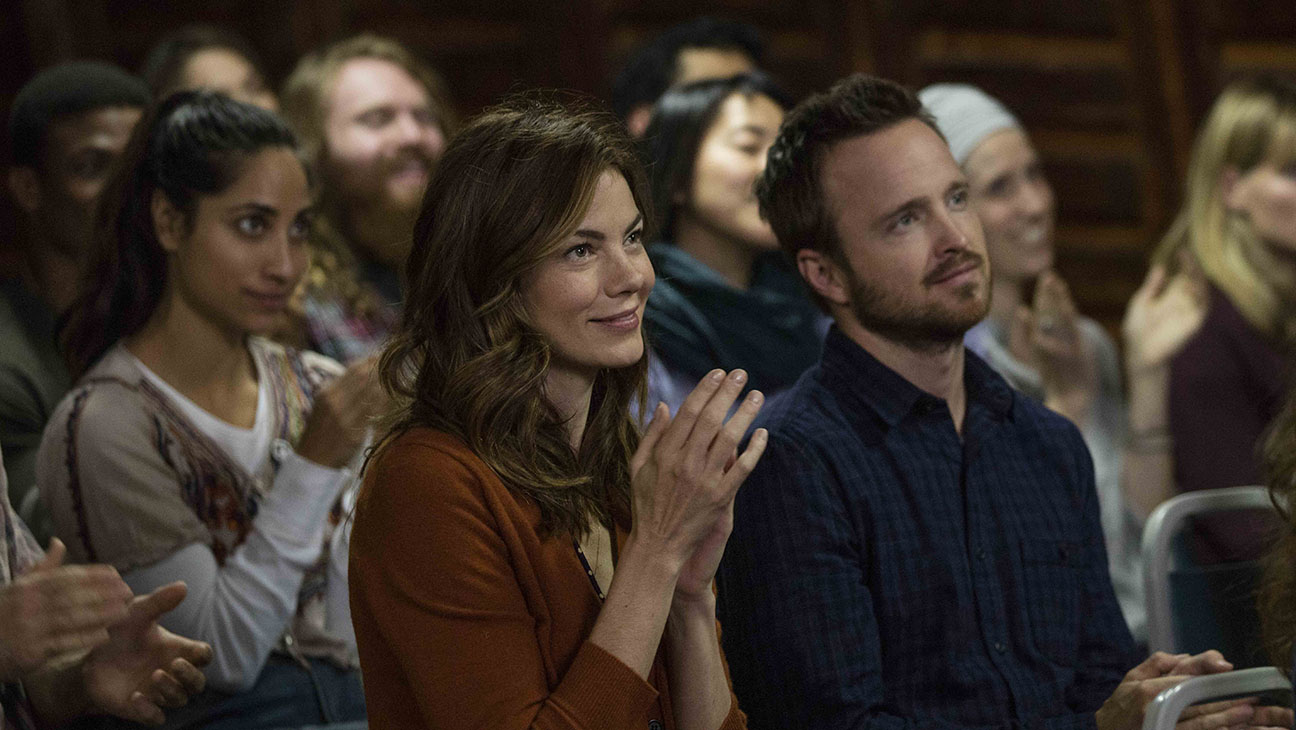 The Path
Aaron Paul is back on TV, thanks to The Path. And while his role might not be as enticing as Jesse in Breaking Bad, The Path is decent enough. Revolving around the Meyerist movement, and its 'not a cult / definitely a cult' cult, the show is a gripping and beautifully shot look at what happens when people truly believe.
Seasons on Amazon Prime: 2 (episodes happening weekly)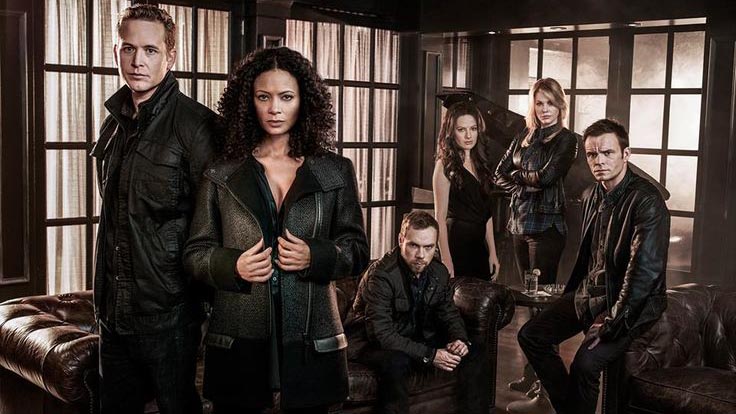 Rogue
Now in its fourth season, Rogue has matured into a great crime drama. While it may not be the Sopranos in its scope, it has a realness to it that makes the violence that's shown on the screen hit home hard. Thandie Newton stars a Grace Travis, an undercover detective who is trying to balance being a wife and mother with the illicit affair of a crime boss. Gritty stuff.
Seasons on Amazon Prime Video: 4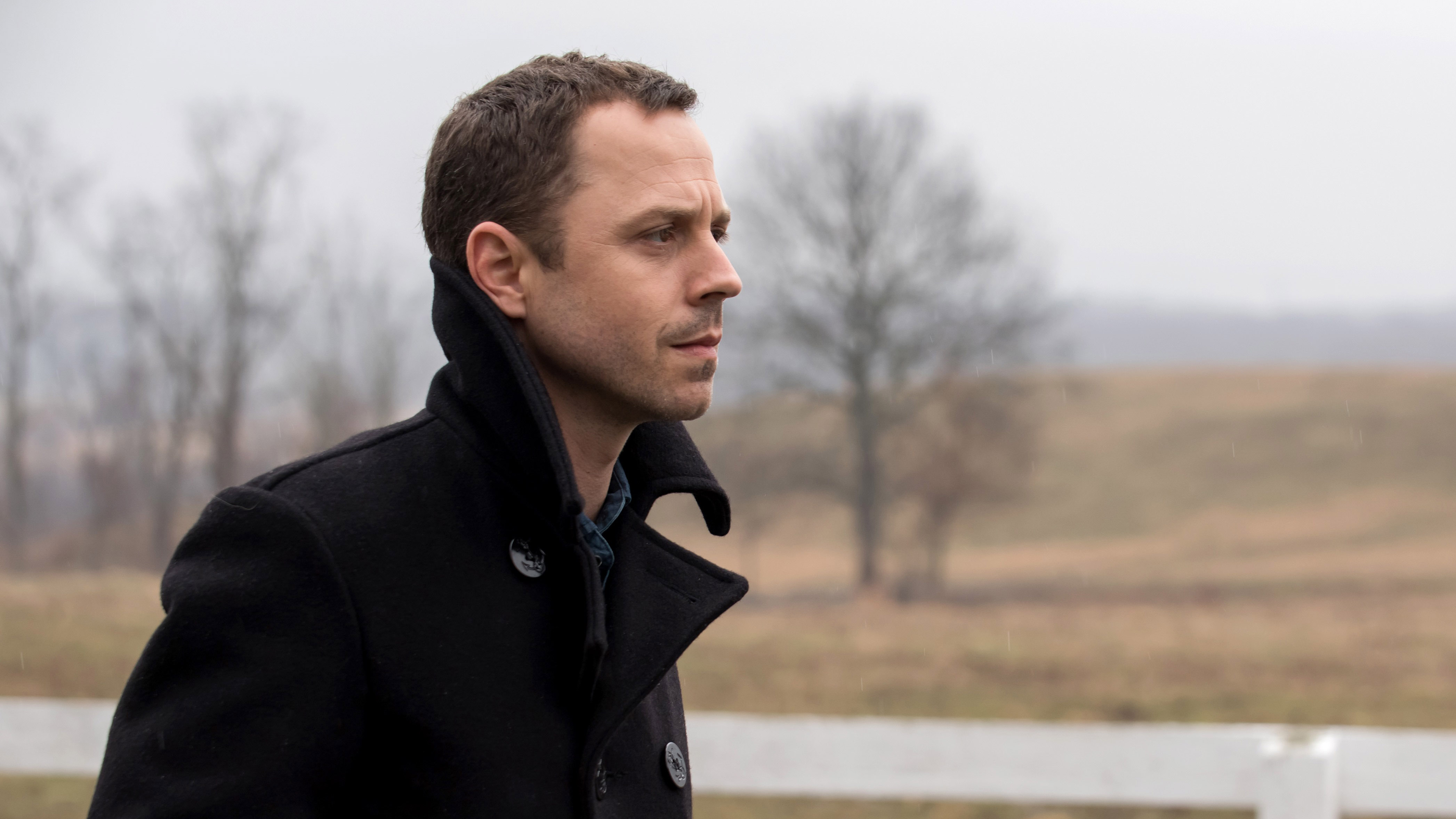 Sneaky Pete
Sneaky Pete's plot maybe a little cliche - a con man assumes the identity of someone else to try and make a new break in the world - but Giovanni Ribisi is superb as Marius, the titular character and there's plenty of intrigue to keep you glued to this new Amazon Original. 
Interestingly, the show is co-created by Bryan Cranston which makes him the streaming king, given he's done so well with Breaking Bad on Netflix. Don't expect Sneaky Pete to be as intense as Breaking Bad - it's a crime caper, yes, but it doesn't take itself too seriously. 
As of March 2018, the second season of Sneaky Pete has landed on Amazon. The premise is that Marius is on the cusp of starting fresh and leaving all of his mess behind. But that'd hardly make a compelling second season, would it? Luckily for fans he's dragged back into the drama kicking and screaming.
Seasons on Amazon Prime: 2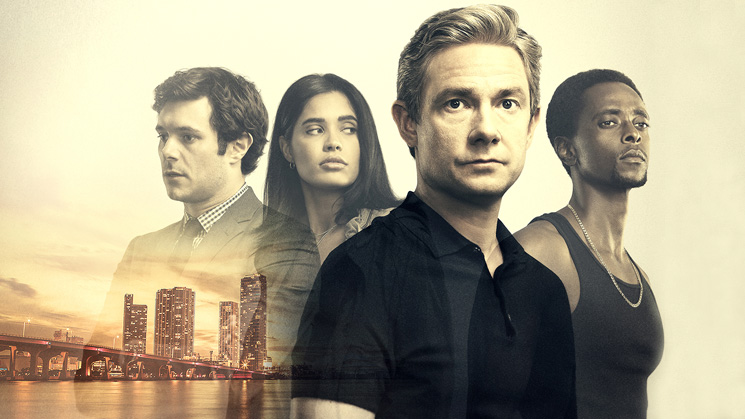 Not content with becoming a Hobbit, starring in the Marvel universe or playing Dr Watson, Martin Freeman goes back to his TV roots for Startup - a great look at what happens when a bunch of tech entrepreneurs create something that is much bigger than they ever thought it would be. It may occasionally be too gritty for its own good, but it's great to see Freeman hamming it up as the big bad. 
The second season of Startup has started up on Amazon Prime and it feels even more prescient, as it continues the story of those behind the unregulated cryptocurrency and the trouble this brings. The superb Ron Perlman stars.
Seasons on Amazon Prime: 2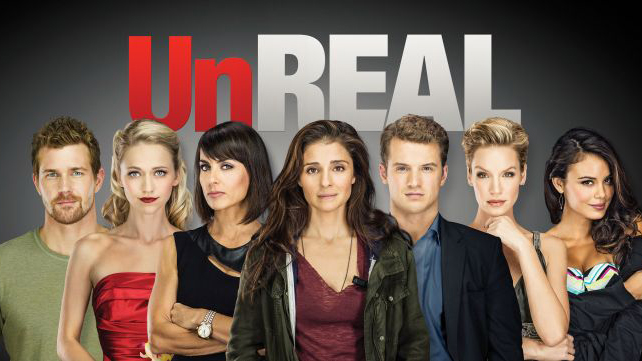 UnREAL
Two seasons of UnREAL have landed on Amazon Prime and you will be pleased to hear that a third season has been commissioned. UnREAL focuses on the fictional goings-on behind the scenes of a fictional reality show. It's a show that holds a broken mirror up to the vacuous and plentiful reality shows that litter TV channels at the moment and actually goes into some rather dark territory. Yes, it's melodramatic and will wave numerous moral flags at you while you are watching it, but it's nonetheless engrossing television.
Seasons on Amazon Prime: 2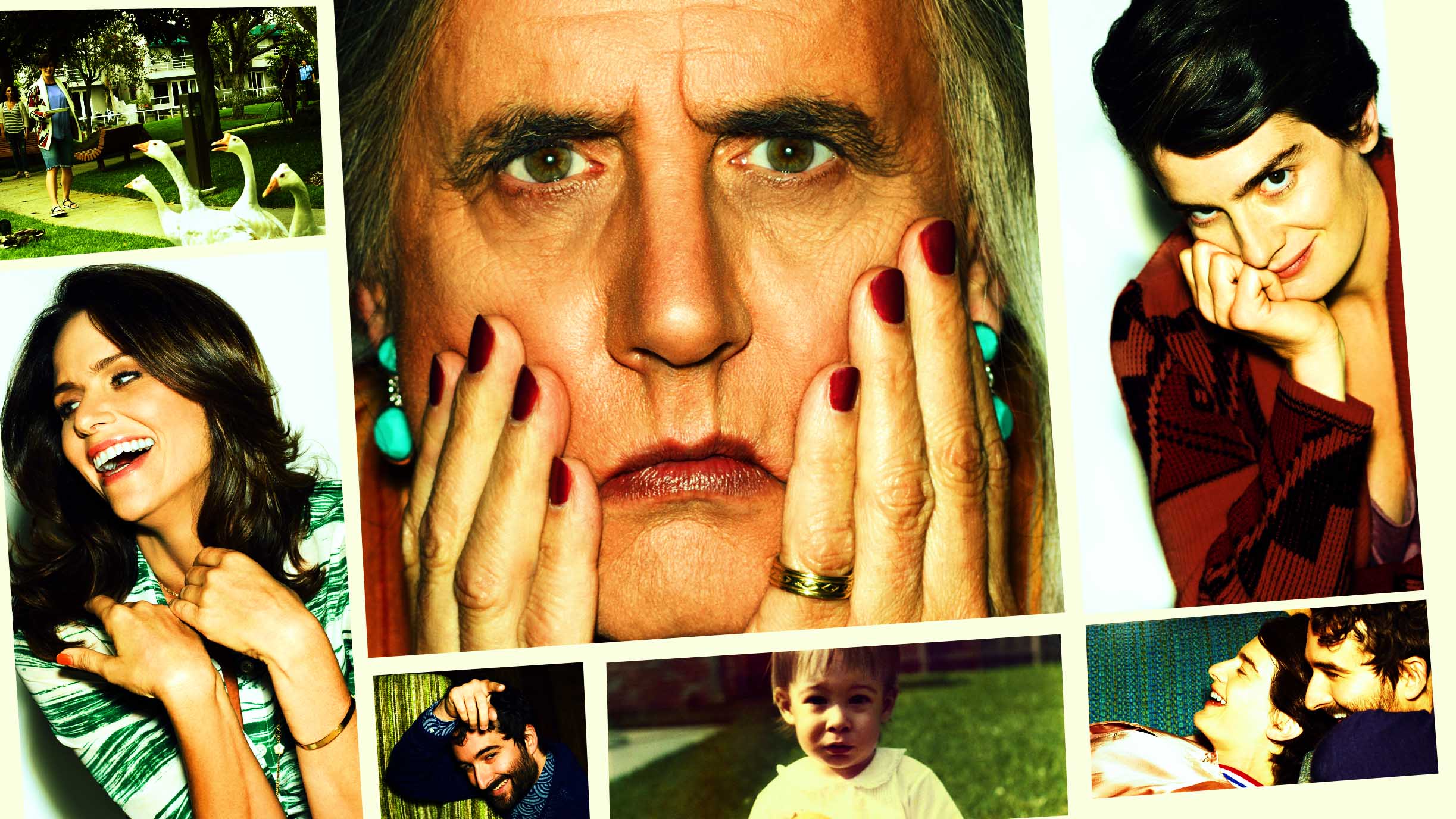 Transparent
Anything Netflix can do, Amazon Prime can do better it seems, especially when it comes to winning a Golden Globe. Netflix may have made history by being the first streaming service to win a Golden Globe, courtesy of the acting talents of Kevin Spacey in House of Cards, but Amazon went and topped this by winning the Best TV Show prize in 2014 for Transparent.
It was much deserved. Transparent is everything you want in a TV show. It's heartwarming, funny and packs a real punch about a subject that doesn't get enough attention: transgenderism. Jeffrey Tambor's Maura Pfefferman is a television character we hope will be around for a long time.
The fourth season will be available to stream from 22 September.
Seasons on Amazon Prime: 3
Comedy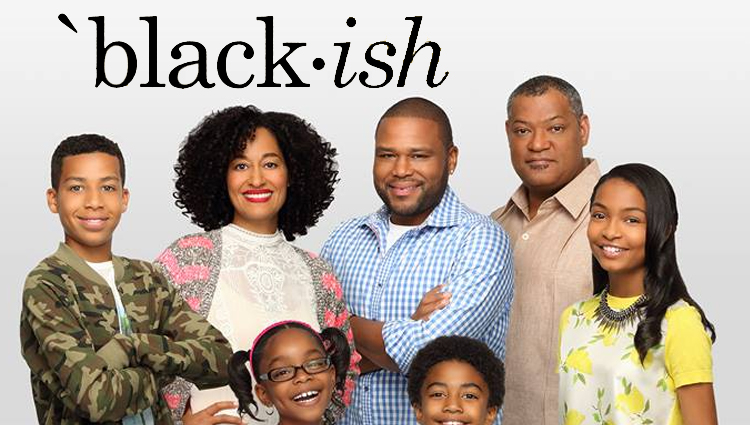 Black-ish
Black-ish is brilliant. Not brilliant-ish, but brilliant. It's made by two Nightly Show writers and is about adman Andre, who thinks his kids aren't, er, black enough because they've lived in the very white suburbs all their life. This means a (car)crach course in black culture ensues. Two seasons of the show are on Amazon Prime and it's well worth a watch, filled with the warm humour ABC has brought to the world with the likes of Modern Family and The Goldbergs.
Seasons on Amazon Prime: 2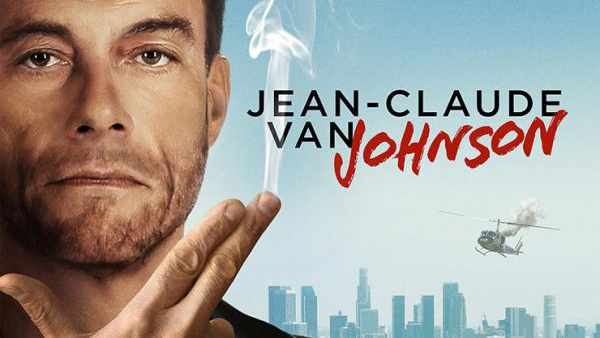 Jean-Claude Van Johnson
Okay, we'll admit this show isn't quite as good as its teaser promised us. But it is still a fun, meta look at the man, the myth Jean-Claude Van Damme who plays, well, Jean-Claude Van Damme. It's only six episodes long but it's a lot of fun, showing Jean as a black-ops spy who has been covering as an actor all along. Yeah, right. This means that he's still an ass-kicking action hero but a real life one. Well, an actor playing an actor playing a black-ops operative who pretends to be an actor. If that sounds like your thing, then Jean-Claude Van Johnson is for you. 
Seasons on Amazon Prime: 1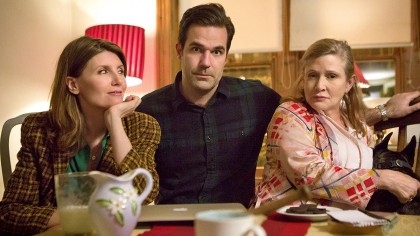 Catastrophe
From the minds of Sharon Horgan and Rob Delaney comes one of the funniest, most well-written sitcom in years. The plot is slight: a one-night stand turns into a relationship once Sharon announces she is pregnant. But the series contains some of the most cut-to-the-bone humour seen on TV. Combine this with a nice slab of pathos - nestled among many a sex joke - and what you have is a modern classic.
The third series, which recently aired on Channel 4, is now available on Amazon Prime Video - it features the last ever performance from the imitable Carrie Fisher.
Seasons on Amazon Prime: 3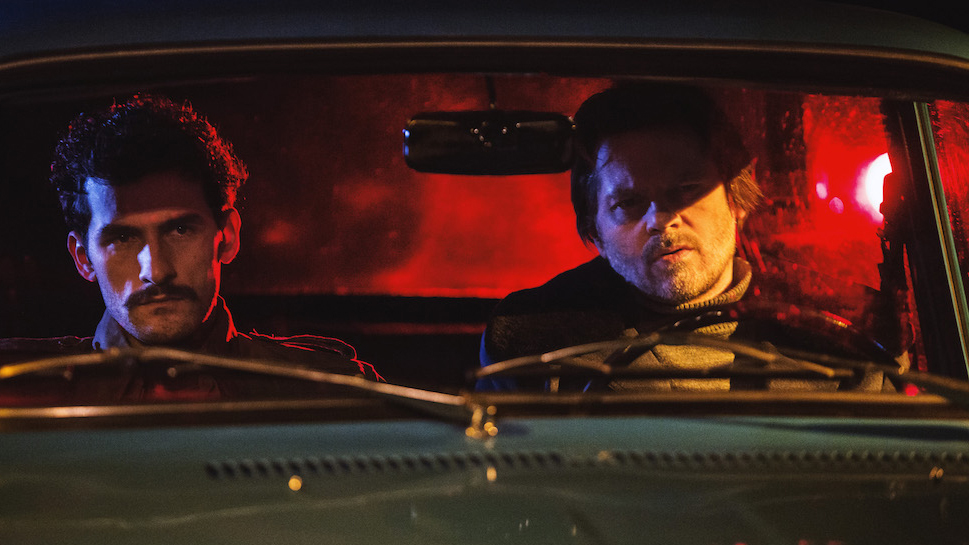 Comrade Detective
Comrade Detective is a weird gem on Amazon. Starring Channing Tatum and Joseph Gordon-Levitt, the show is a parody of gritty American buddy cop shows and Communist Propaganda from the Cold War.
It's an unusual combination, but it works. Each episode is presented as though it's a remastered real episode of a lost Romanian Communist Propaganda series from the 80s which was used to entertain and promote Communist ideals. The entire show was filmed in Romania with Romanian actors and then dubbed over by Tatum and Gordon-Levitt.
Seasons on Amazon Prime: 1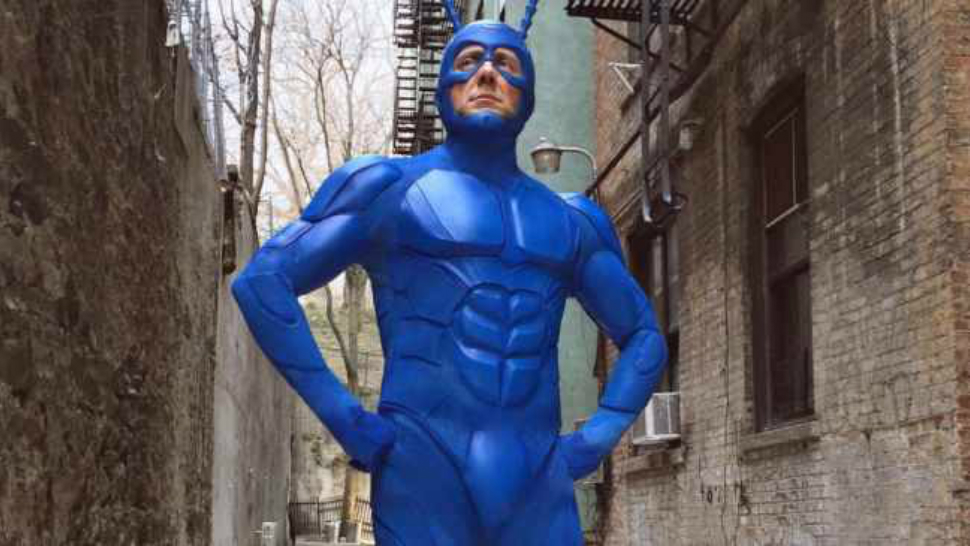 The Tick
We like a dark twist on the superhero genre as much as the next person, and The Tick delivers it: it's about an accountant with mental health issues, who may or may not be a superhero - it could all be in his head. Peter Serafinowicz is the eponymous Tick, and despite that rather sombre-sounding plot outline, this is a black and surreal comedy worth seeking out.
The first half of the first season of The Tick has been on Amazon Prime since 2017, but as of March 2018 the second half is here and it manages to be even more baffling, entertaining and laugh-out-loud funny than the first.
Seasons on Amazon Prime: 1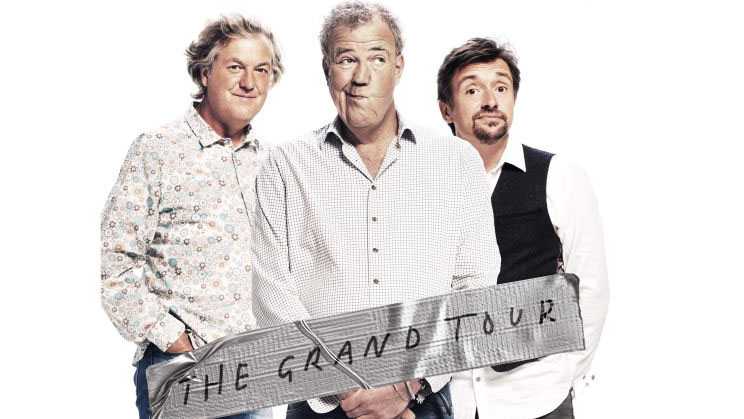 The Grand Tour
Clarkson, Hammond and the other one are back for Grand Tour: Season 2. Well, we kind of knew that they would be as they all have massive contracts that mean we will be seeing quite a few seasons of the Definitely Not Top Gear But Quite A Bit Like Top Gear show. This season sees Clarkson drive a fast car, Hammond drive a faster car and nearly die, and the other one drive a fast car considerably slower than the rest. If you enjoy watching middle aged men burn rubber in the middle of the desert, like a scene out of Mad Max: Fury Road, then this is for you. And if we haven't quite convinced you yet - Gizmodo offered up this quote about the show: "Some men doing stuff for no clearly defined reason." Lovely stuff. 
Seasons on Amazon Prime: 2 (new episodes weekly)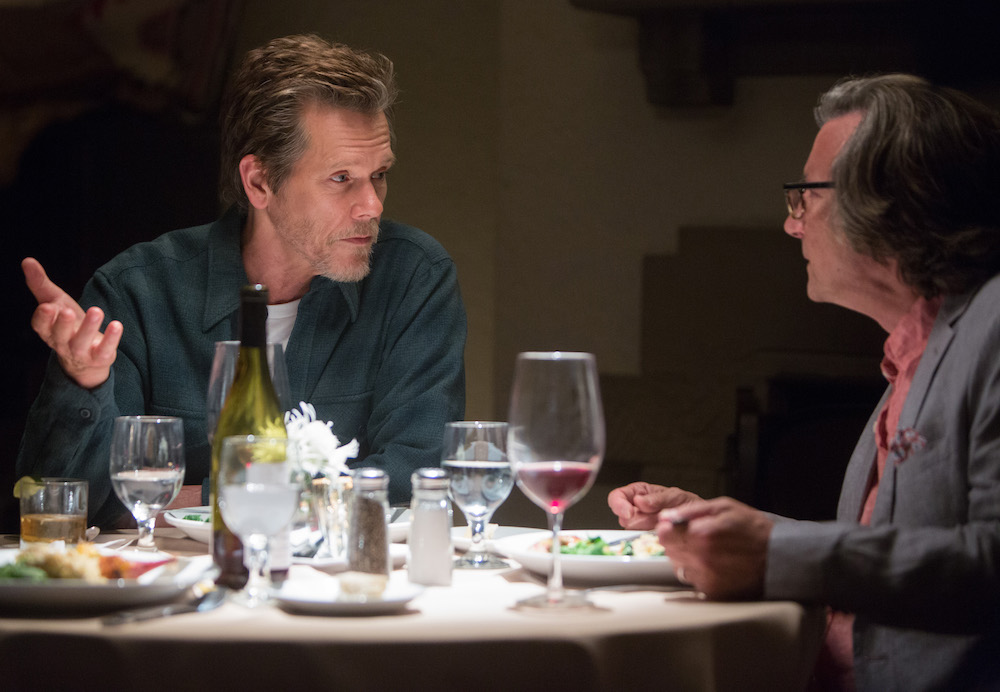 I Love Dick
Recently graduating from Amazon Originals pilot to fully fledged TV show, I Love Dick is a great subversive watch. The show stars Kevin Bacon and is based on the celebrated book that looks at a married couple who are having marriage issues and their relationship with college professor, Dick. Bacon is on top form as the charismatic Dick and the show's multiple POV storytelling (Rashomon style) works well.
Seasons on Amazon Prime Video TV: 1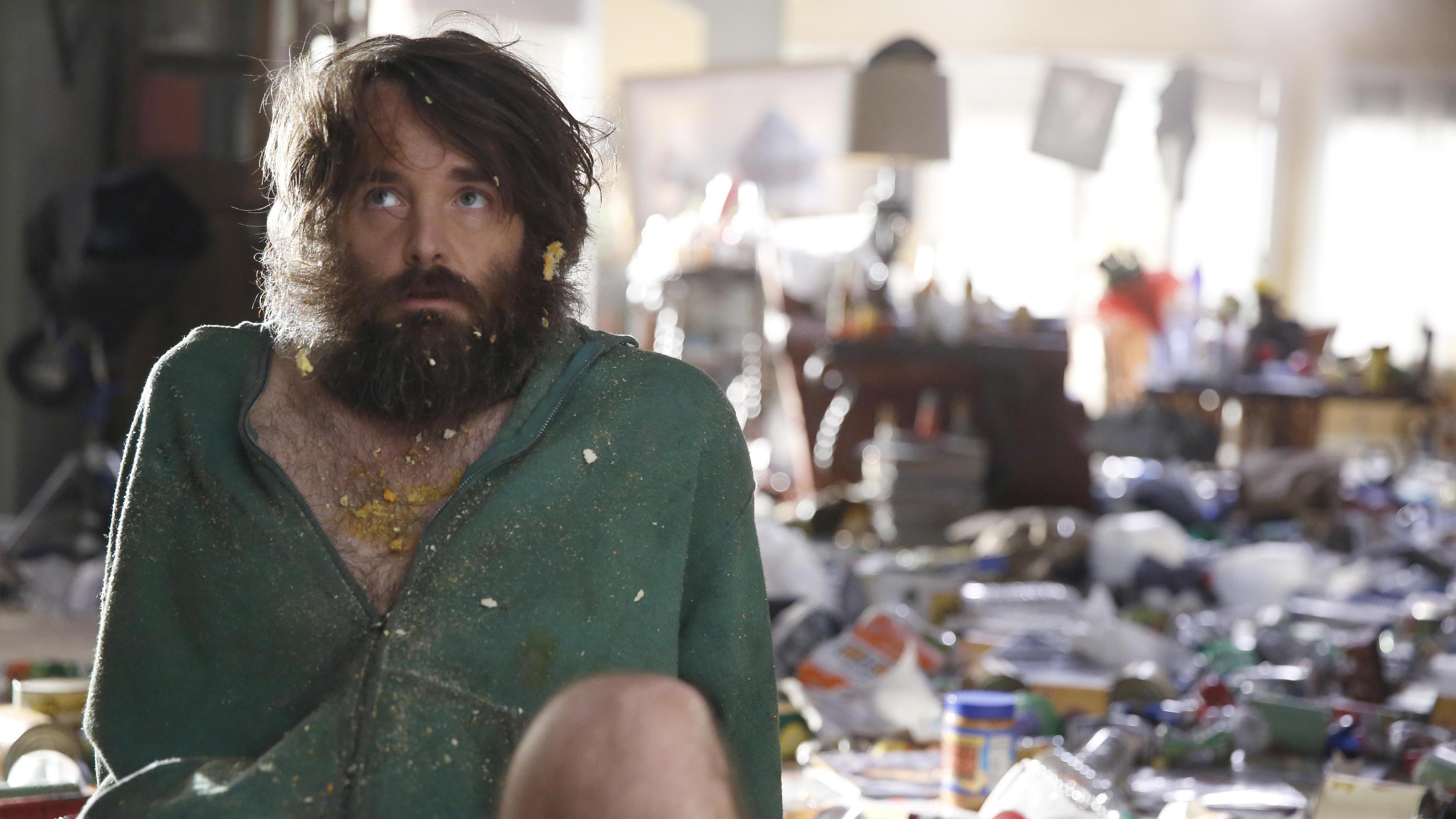 The Last Man On Earth
Not many people can find the funny in the post-apocalypse, but Will Forte has managed it with The Last Man On Earth. He writes and stars in this comedy where he is the only survivor on earth after a virus kills everyone else. The cast is brilliant, with the likes of January Jones and Kristen Wiig join him on his adventures and there's a smattering of decent cameos to - including Will Ferrell and Jon Hamm in season 3. Unfortunately, Amazon Prime Video only has the first two seasons, so you'll have to hold your breath for Mad Men's Hamm to come aboard.
Seasons on Amazon Prime Video: 2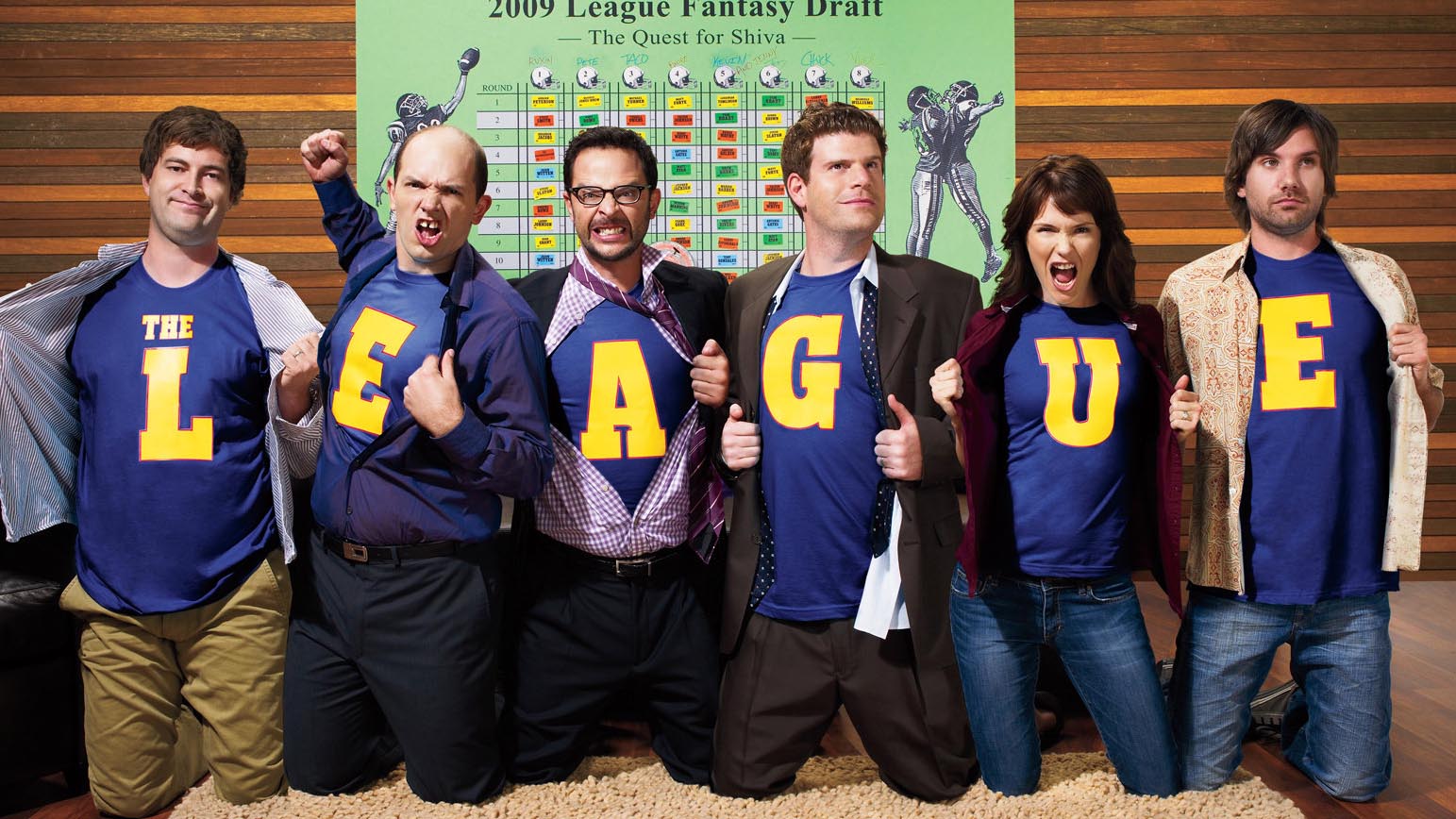 The League
Created by Jeff and Jackie Schaffer and starring Mark Duplass, The League is very much a US focused comedy - based around a group of friends in an American Fantasy Football league - but don't let that put you off as it's nearly always hilarious. The lengths the group go to to win The Shiva - the league trophy - is great to watch, as is there balancing of trying to win week in week out with their normal lives. All seven seasons of the show are available on Prime Video. 
Seasons on Amazon Prime Video: 7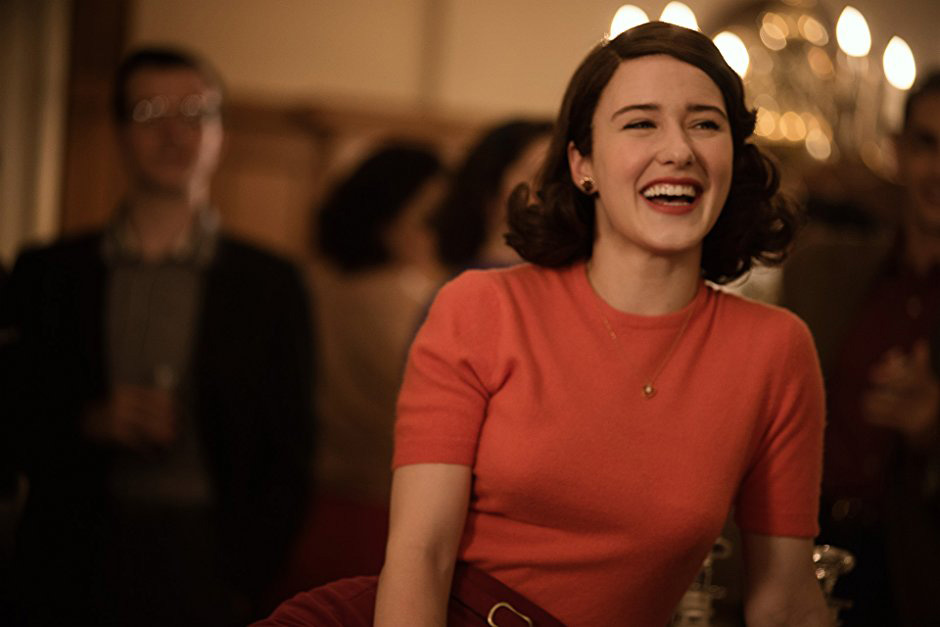 The Marvelous Mrs. Maisel
A new series from Gilmore Girls creator, Amy Sherman-Palladino, The Marvelous Mrs Maisel tells the story of 1950s Jewish housewife Miriam Maisel. After her husband confesses he's been having an affair, Midge drunkenly gets on stage at a comedy club and discovers that she's utterly hilarious. In a time when women aren't encouraged to be publicly funny, Midge pursues her new-found comedic talent in the male-dominated stand up comedy world. 
Season one is on Amazon now, but a second has already been ordered.
Seasons to watch on Amazon Prime: 1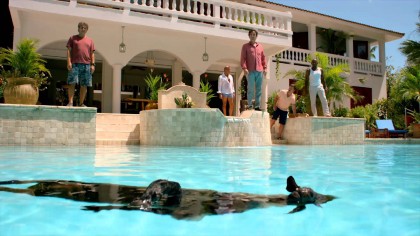 Mad Dogs
The UK version of Mad Dogs was a breath of fresh air when it first aired. Well, the first season was then it all went a little too strange. This remake - green-lit from Amazon's burgeoning Originals series - takes the best from the UK version and mixes it with a plot that's a little easier to follow and humour that's more laugh out loud than pitch black.
The premise is the same: a bunch of mates go and visit one friend at his luxury villa to celebrate his early retirement, only for murder, mayhem and mind-boggling plot developments to ensue. A touch of genius is the recasting of Ben Chaplin. While he played the rich, retiring Alvo in the UK version here he gets to try his luck in a bigger and better role.
Seasons on Amazon Prime: 1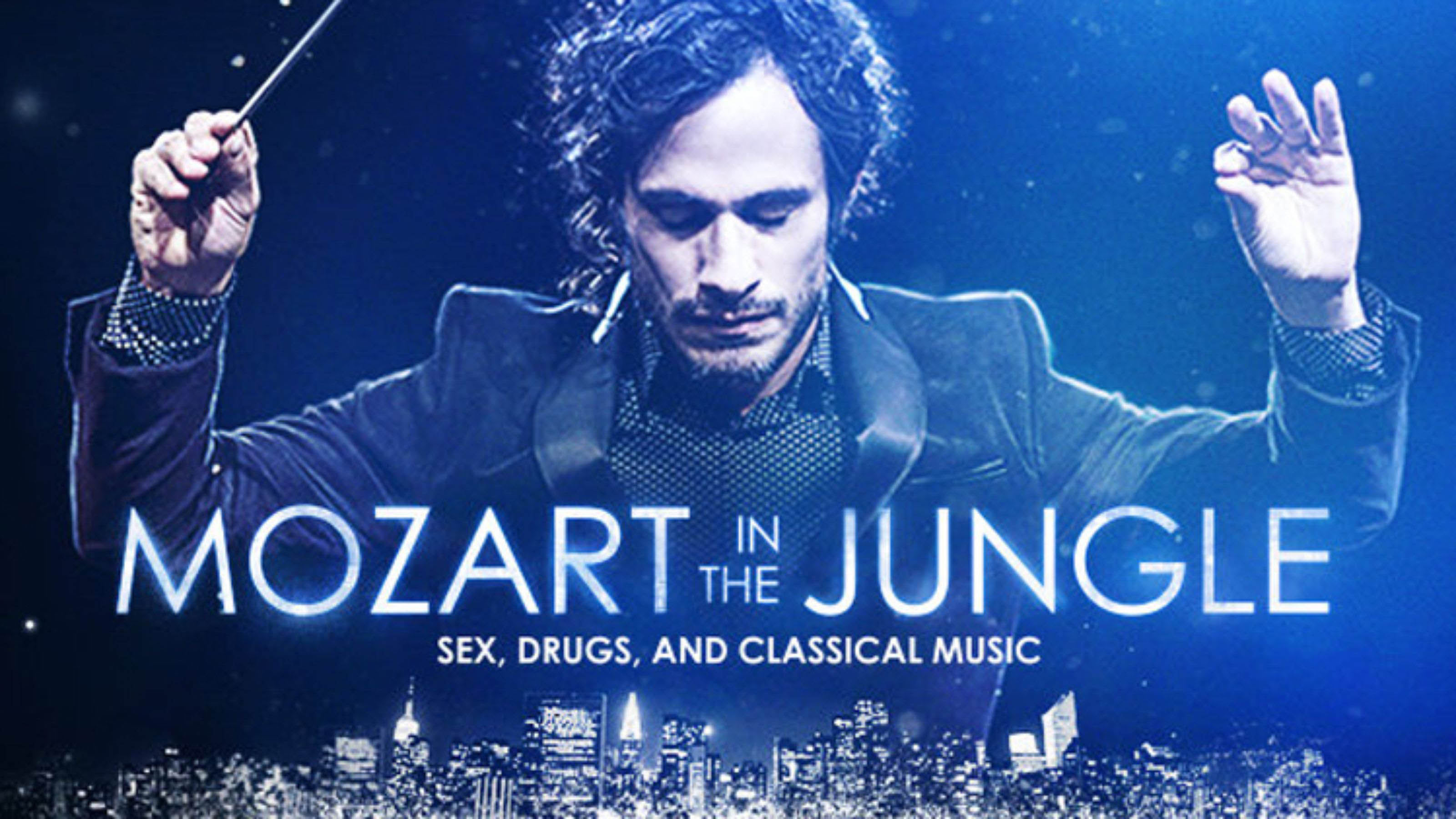 Mozart in the Jungle
Now into its fourth series, Mozart in the Jungle was this surprise winner at the 2015 Golden Globes, where it won Best Comedy Series. The show is a comedy set in the strange world of classical music. Gael García Bernal plays young conductor Rodrigo who replaces a retiring conductor played by Malcolm McDowell. Based loosely on a true story and created by the likes of Jason Schwartzman and Roman Coppola, it's well worth a watch.
Seasons on Amazon Prime Video: 4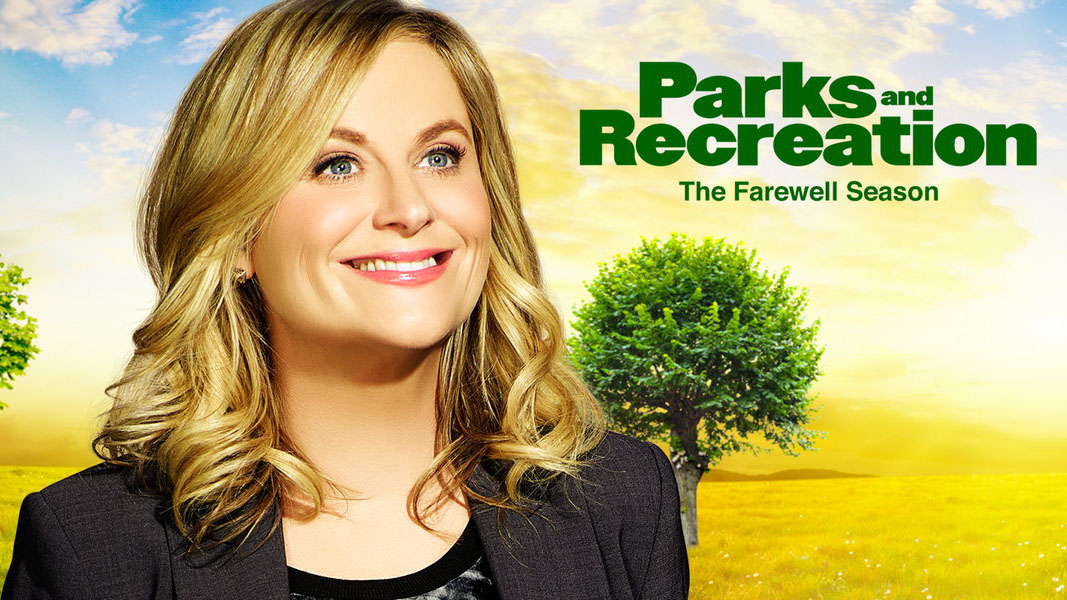 Parks and Recreation
Parks and Rec is a joy of a show. Originally seen as a quasi spin-off of the Office - using the same documentary style camerawork, awkward pauses, asides to camera - it soon grew from an amusing first season, about the goings on in the parks department of Pawnee, to a comedy phenomenon that spanned a fantastic seven seasons. It's not just the script that makes it great, it's also the characters - headed up by the ever-brilliant Amy Poehler.
Seasons on Amazon Prime: 7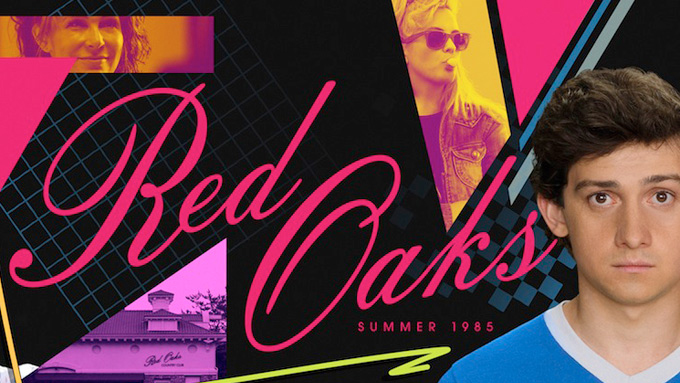 Red Oaks
The '80s is the en vogue decade when it comes to nostalgia. Not only are Seth Gordon and Adam Goldberg mining the era for their superb prime-time sitcom The Goldbergs, Red Oaks has appeared to prove that it is respectable to set shows in the '80s. Amazon-exclusive Red Oaks - made by another Green, this time David Gordon - focuses on David, a tennis player at the Red Oaks country club and his summer shenanigans. Great casting - Jennifer Grey! - some brilliant nods to '80s films, a short run time means this is a series you can eat up in one neon-fuelled sitting.
The third and final season is now available to stream in its entirety on Amazon Prime and is a fitting end to one of the best shows around at the moment. 
Seasons on Amazon Prime Video: 3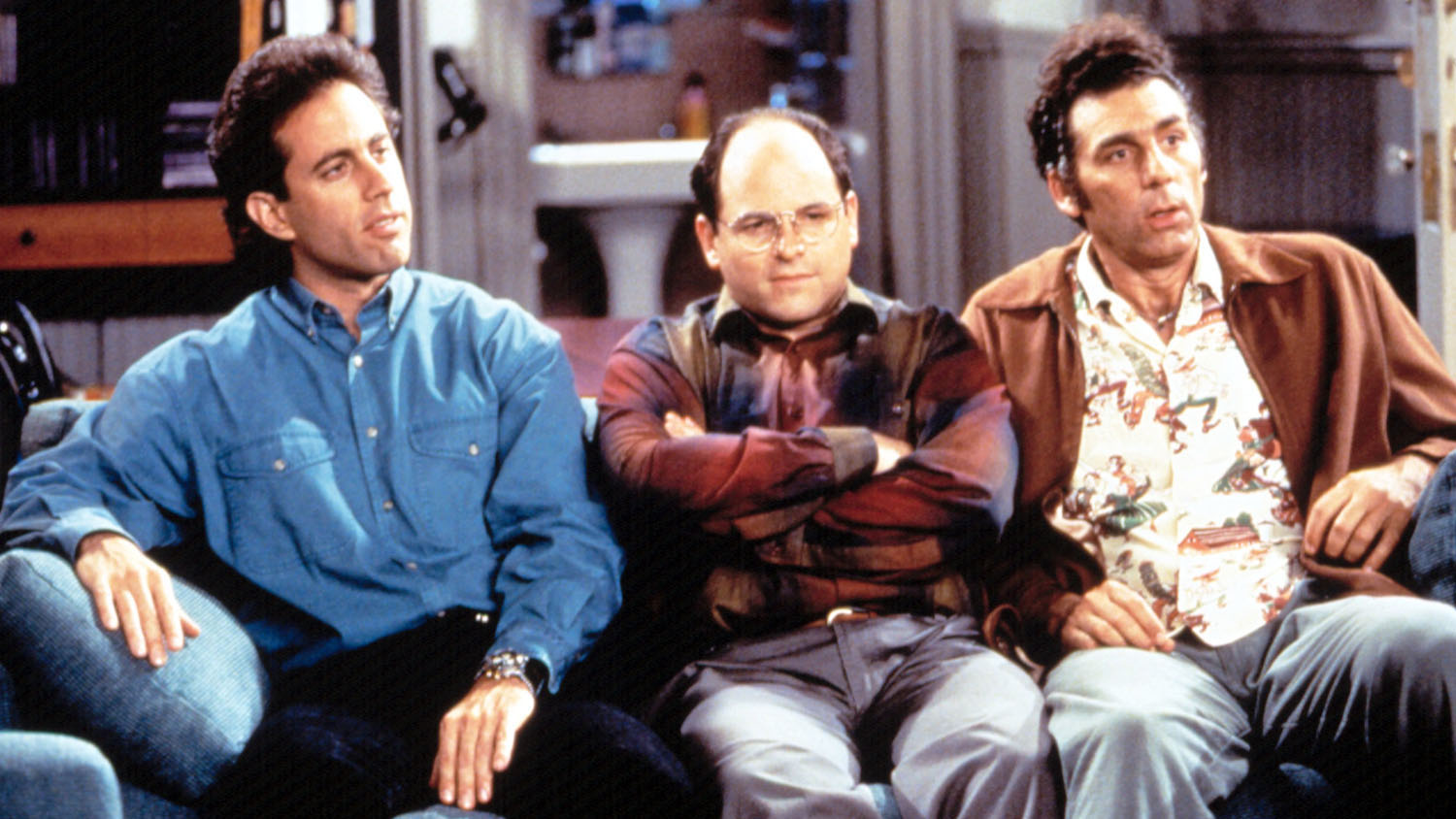 Seinfeld
Seinfeld is comedy gold. It's the sitcom that was self reflexive and knowing. It was about Jerry Seinfeld who was played by Jerry Seinfeld but was playing a version of himself. It's a similar trick Larry David used when spinning off his character for the show Curb Your Enthusiasm. He even took it a step further to make a whole season of Curb dedicated to bringing back Seinfeld. Over nine seasons this show, which is essentially about nothing, will captivate you, make you laugh and think. It's fantastic.
Seasons on Amazon Prime Video: 9
Thrillers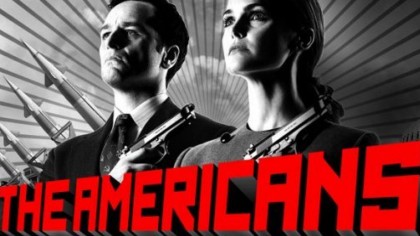 The Americans
The Americans was cruelly mishandled when it originally came to UK TV, so we are glad it has finally found a decent place to reside. The show is a cracking crime period thriller that follows the exploits of a couple of KGB agents posing as US citizens around the time Ronald Reagan became US president.
It may occasionally flit between the ridiculous and the sublime but you would expect nothing more from a show that's main conceit comprises characters dueling with duality. The '80s setting is fantastic, too, though there aren't enough shell suits for our liking.
Seasons on Amazon Prime: 4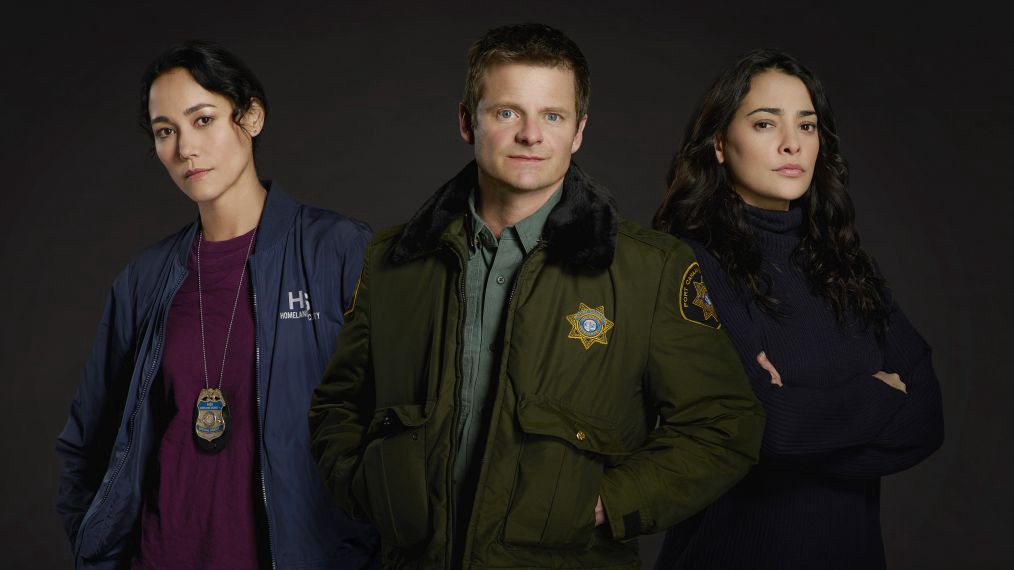 The Crossing
This sci-fi thriller has a really interesting premise. A group of refugees trying to escape a war arrive in an American town looking for somewhere to live. The sci-fi twist? They seem to be from 180 years in the future. Gasp! The story centres around a local sheriff, a federal agent and a mum looking for her missing daughter. It's full of conspiracy, mystery and there might be a superpower or two thrown in for good measure. But shh, we don't want to spoil anything.
Seasons on Amazon Prime: 1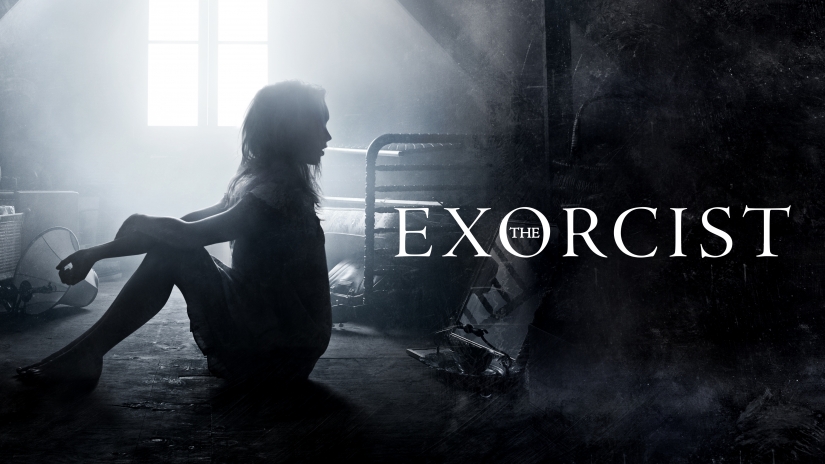 The Exorcist
There has been an influx of TV adaptations of movies recently, with many of them actually hitting the mark. The ones that succeed the most are those that take the theme/feeling of the films they are adapting and go in their own direction - Fargo is a perfect example of this. Another example is The Exorcist. Although it takes a couple of episodes to get going, the TV series is a decent spin-off of the movie, with just a slither of a thread attaching the two. 
Don't expect full-on scares, as this is definitely a slow burner. But when the exorcisms come (and there are a few) they will send a chill down your spine. The show is now into its second season, too, so you can watch the first season with the knowledge that the tale of terror is set to continue.
Seasons on Amazon Prime: 1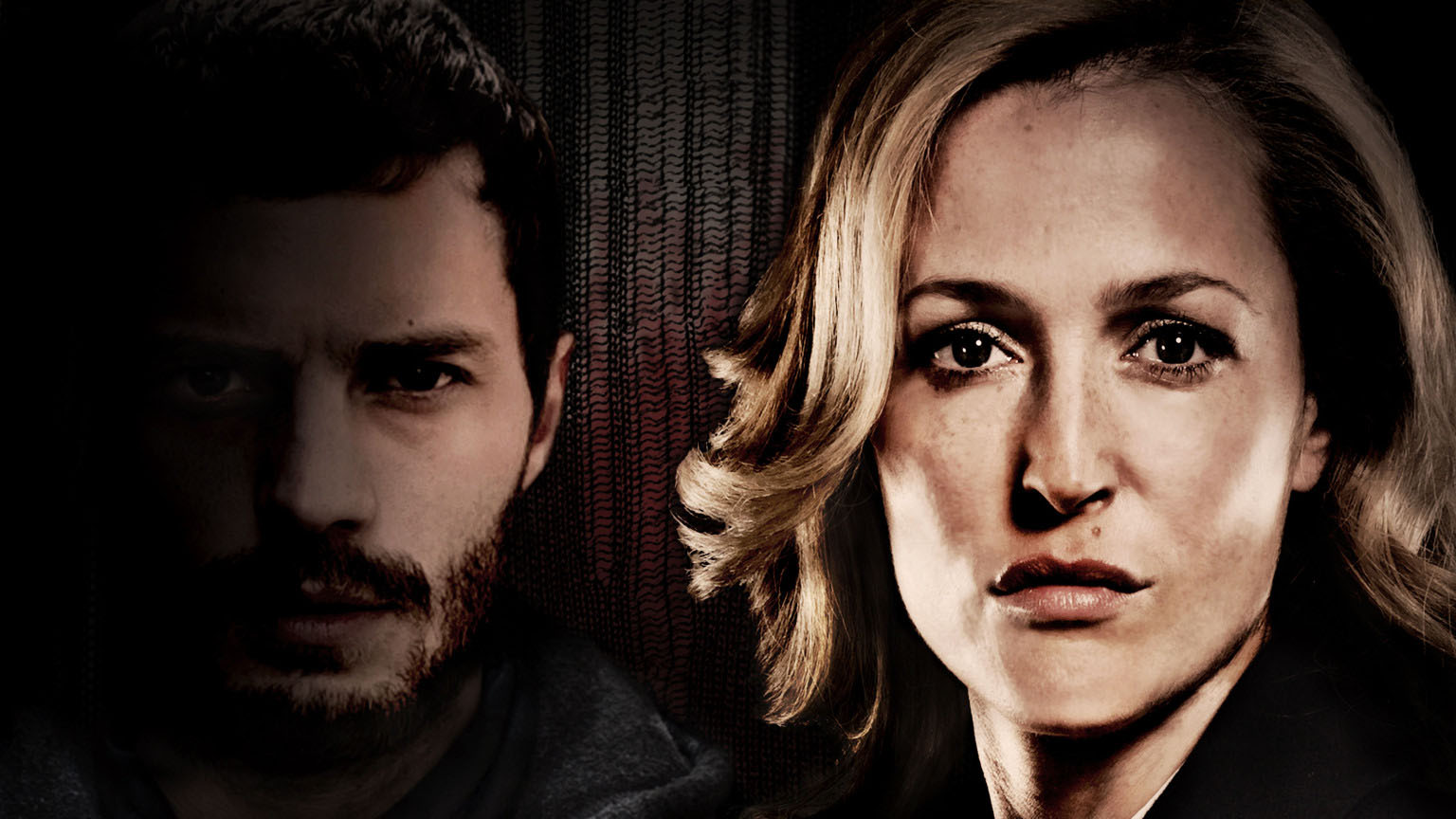 The Fall
Before he was whipping up a storm as Mr Grey, Jamie Dornan played an effortlessly charming and equally chilling serial killer in The Fall, a fantastic Irish drama that deserves all the acclaim it gets.
Dornan is Paul Spector, a care worker who has a sideline in killing woman. To help track him down, hard-nosed detective Stella Gibson (Gillian Anderson) heads to Belfast to try and capture the murderer. The Fall is a perfect blend of intelligent scripting, nuanced acting and a fantastic premise. Knowing who the killer is from scene one amps up, rather than releases, the show's tension.
Seasons on Amazon Prime: 3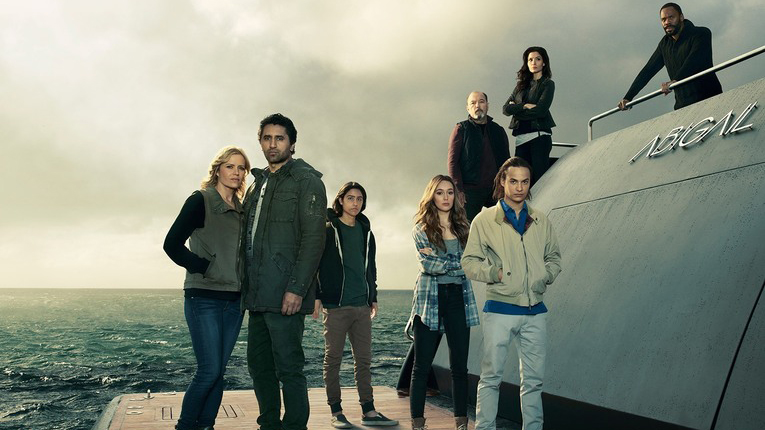 Fear The Walking Dead
Fear The Walking Dead is a show that tries its hardest to be more than a spin-off. Set in Los Angeles, the show follows high school guidance counselor Madison Clark (a brilliant Kim Dickens fresh from Treme) and English teacher Travis Manawa (Cliff Curtis) as they adapt to a life after the 'zombie' outbreak. The show is slow paced, each episode is an hour and there's a 90-minute pilot, but it manages to approach the Walking Dead world in a wholly different way.
Seasons on Amazon Prime: 2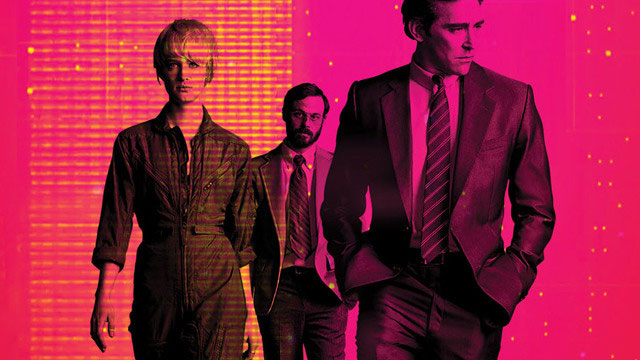 Halt And Catch Fire
Now in its third season, Halt And Catch Fire is another surefire hit by AMC - the folks that brought us Mad Men and Breaking Bad. Set around a fictionalised version of the computer revolution of the 1980s and the rise of the web in the '90s, Catch Fire is a fantastic look at how technology has improved all our lives, while nearly tearing apart the innovators at the same time. 
A fourth and final season began airing in October, but you can watch the first three on Amazon Prime now. 
Seasons on Amazon Prime: 4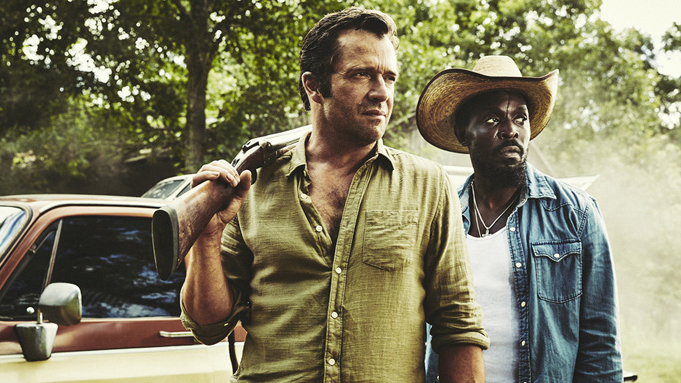 Hap and Leonard
Filmed in Baton Rouge and based on the stories of Joe Lansdale, Hap and Leonard is a great swampy noir thriller of a show that's based on the relationship of two friends and the sometimes violent scrapes they get into. James Purefoy and Michael K Williams are superb as the pair, one a Vietnam vet, the other a draft dodger. Set in the 80s, the show is similar to Cold In July, the movie from the same writer and is only six episodes long, so perfect for a binge watch.
Seasons on Amazon Prime Video: 2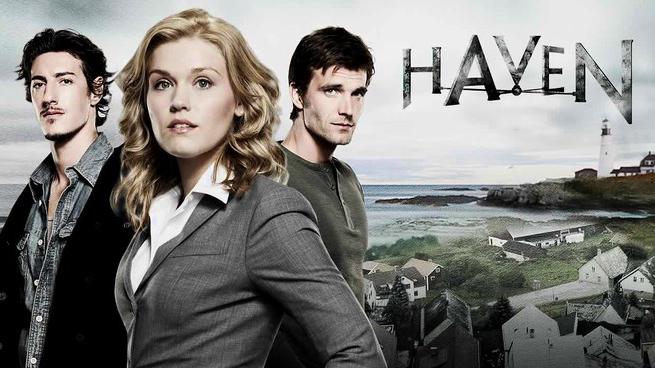 Haven
Stephen King has had a rocky journey to the big and small screen. For every adaptation that works (Misery, Shawshank Redemption), there's a dozen that don't (The Langoliers, Under The Dome TV show). Haven is a strange one - it's a show that started as an adaptation of a Stephen King short story, The Colorado Kid, and has mutated into a love letter to King and his stories. Over the course of five seasons, the show has becomes a great watch - especially if you are a King fan and can spot the many references. 
Seasons on Amazon Prime Video: 5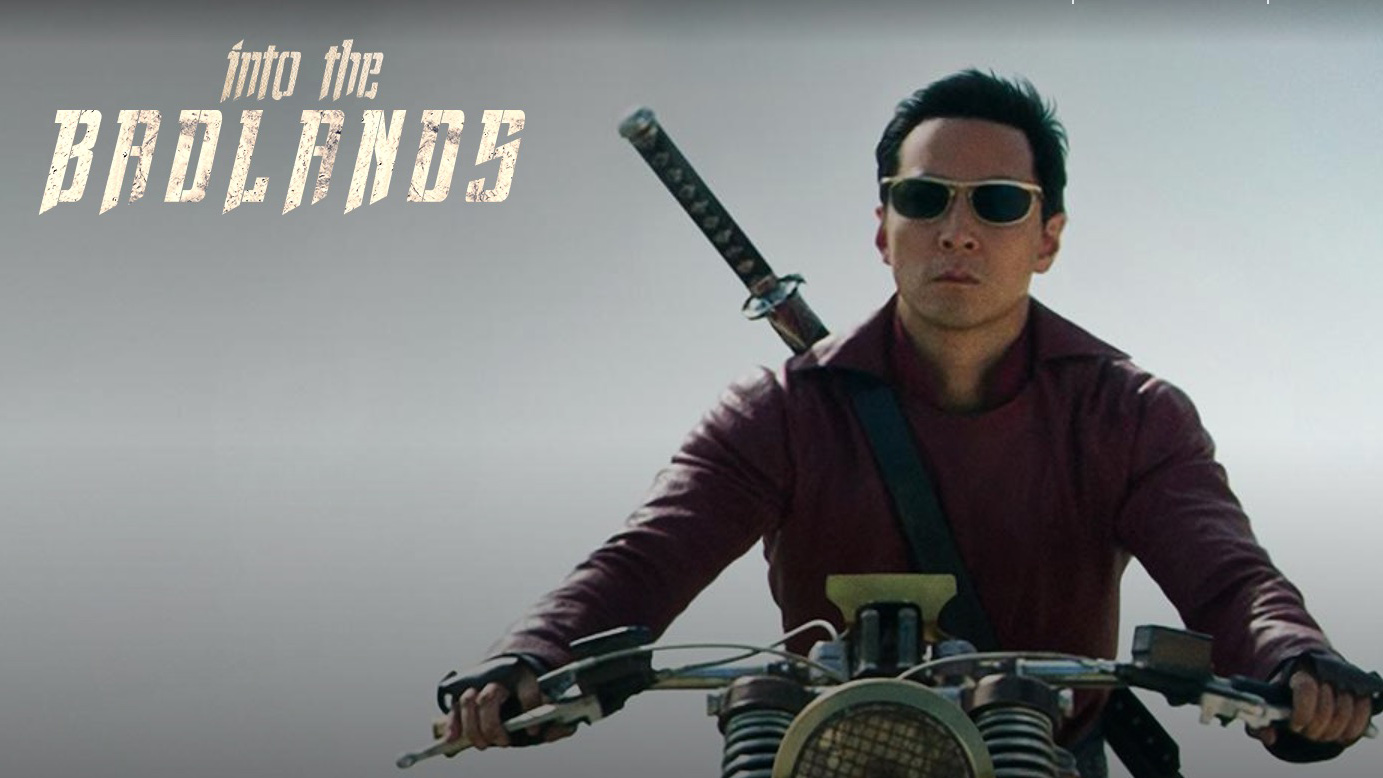 Into The Badlands
Into The Badlands is a heady mix of brilliant martial arts and high drama as trained fighter Sunny (Daniel Wu) takes a group of people on a twisted road trip through the mystical badlands, a post-apocalyptic landscape some 500 years after a devastating war. There's plenty of bite in each episode, and it also contains some of the best fighting seen on television.
Amazon has recently started adding the third season of Into The Badlands to Prime. Each episode will be uploaded over the coming weeks, so be sure to keep checking back. 
Seasons on Amazon Prime: 3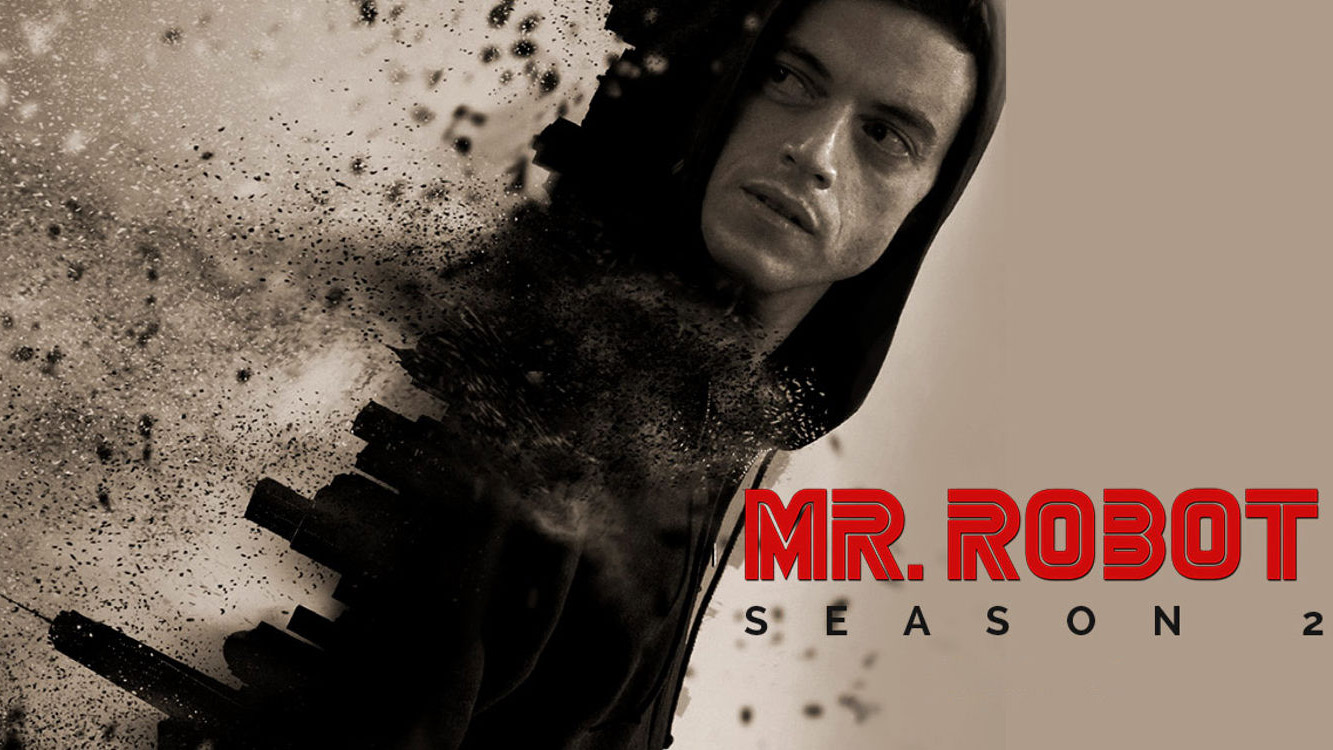 Mr Robot
It was an agonising wait for Mr Robot in the UK - the first season had all-but ended in the US before we even got a sniff of it. But its popularity meant that there was something of a bidding war to see who would show it in the UK. Amazon, Netflix and other more traditional broadcasters fought for it, proving that even bean counters can see the worth in counter culture.
Amazon won in the end and is the perfect place for a show that focuses on the exploits of hacker Elliot (a superb Rami Malek). Mr Robot is Fight Club for the Tor generation, lifting a lid on a world where what Linux kernel you use is not just a badge of honour but a way of life.
Now in its third season, Mr Robot is proving to be one of the most addictive things on television right now.
Seasons on Amazon Prime Video: 3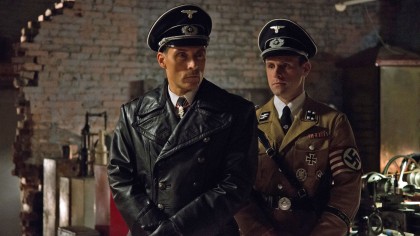 Man In The High Castle
There have been a number of successful Amazon pilots that have made it to a full series but none have the epic potential that Man In The High Castle has. This Philip K Dick adaptation is finally available to stream - with all episodes ready for your consumption. High Castle imagines what the world would be like if Germany had won World War II and the Nazis had taken global control. Turns out it's a bit worse than us all driving around in VW Beetles and wearing Hugo Boss coats.
Season 2 is now available and expands on the mythos. Given this is a cautionary tale about what could happen when the hard right takes over America, things suddenly don't feel too far fetched.
Seasons on Amazon Prime Video: 2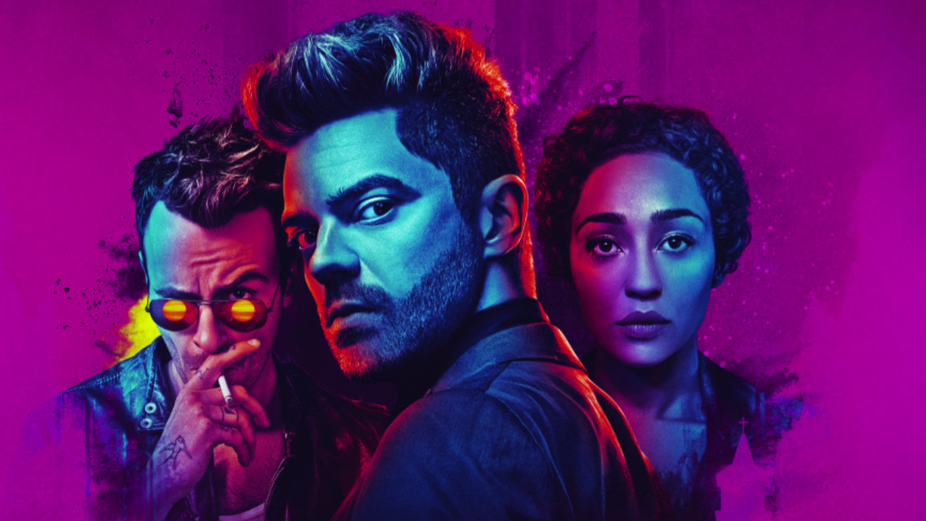 Preacher
Amazon of a Preacher, man! Preacher is the next big comic-book adaptation and my god it's good. It takes the deranged feel of the graphic novels and translates it well to the small screen. Dominic Cooper is great as small-town preacher Jesse Custer who, inhabited by a strange spirit, starts to do God's work in a small America town with his ex girlfriend (a brilliant Ruth Negga) and an Irish vampire, played by Misfits' Joe Gilgun as his cohorts.
The whole first season of Preacher is available on Amazon Prime and episodes of the second season are available weekly.
Seasons on Amazon Prime: 2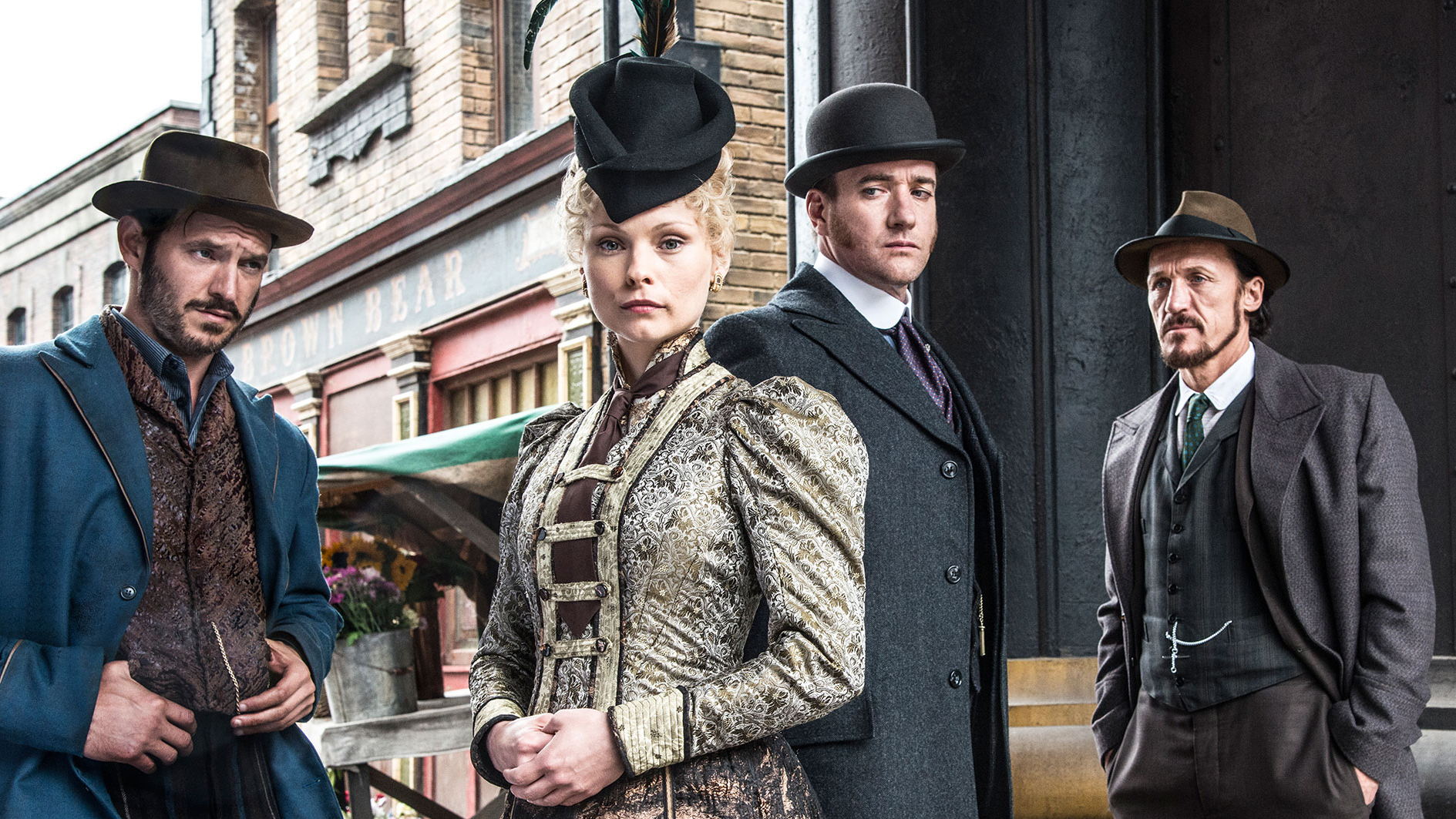 Ripper Street
For a show that's steeped in murder, it's pleasing to note that we all have Amazon to thank for breathing new life into Ripper Street. After two series of the show, which focuses on the lives of the East End of London in the 19th Century where there is a copycat Jack the Ripper on the loose, it was cancelled by the BBC. Amazon decided there was enough fan love out there, thankfully, and revived the show for three more series. Great acting masks some of the hokier moments of the script but this is all good, grizzly fun.
Seasons on Amazon Prime Video: 5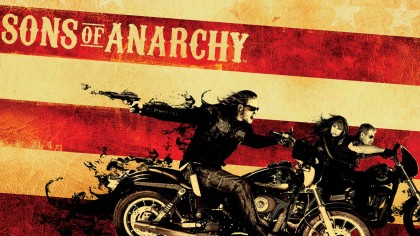 Sons Of Anarchy
Seemingly always vying for the top spot of Best Recently Finished Drama (we may have made up that award) with Breaking Bad, Sons Of Anarchy is a long brooding menace of a show that deserves your attention. Centred on a motorcycle gang that live by their own rules (you can probably guess what their name is from the title) the show is positively Shakespearean in its storytelling and will have you gripped from episode one.
While Ron Perlman steals the show as Clay, Charlie Hunnam's Jax is one of the best tortured souls you will see on any television show. All seven seasons of the show are now streaming on the service.
Seasons on Amazon Prime: 7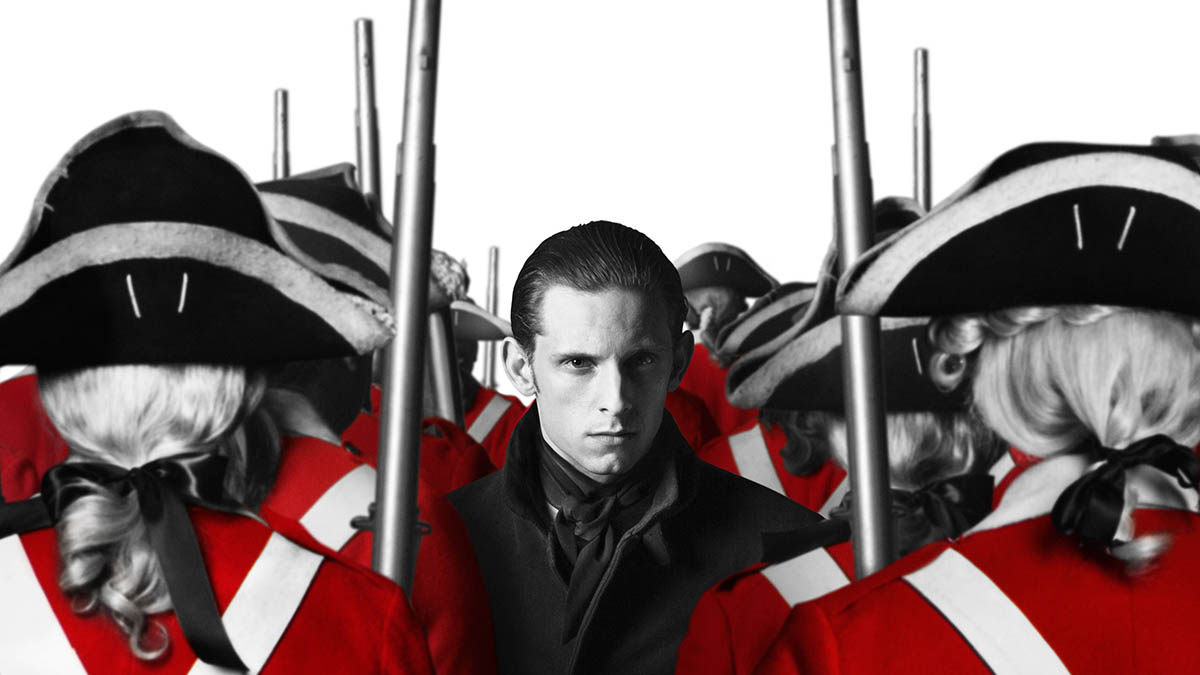 Turn: Washington's Spies
Anything featuring spies is going to get a watch from us but instead of overcoats and a 1940's setting, Turn: Washington's Spies is about a team of secret agents who helped George Washington in his fight for American Independence. The cast is stellar, including Jamie Bell, but it's the setting that's key here. Seeing the US in the 1700s and the on-going fight with the British is great fun.
Season on Amazon Prime Video: 3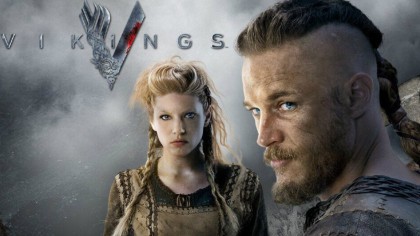 Vikings
If you have any interest in Norse mythology then the name Ragnar Lothbrok will mean a whole lot to you. Basically he was a king and powerful ruler that was a right git to the English and the French.
Vikings is a series that traces his Norse-based goings on with enough charm and scope to take on Game of Thrones in the sword and sandals stakes. Yes it takes a number of liberties with its source material but the acting is top class, as is the cinematography in a historical romp that's now deservedly in its fourth season - the second half of which is now available.
Seasons on Amazon Prime: 4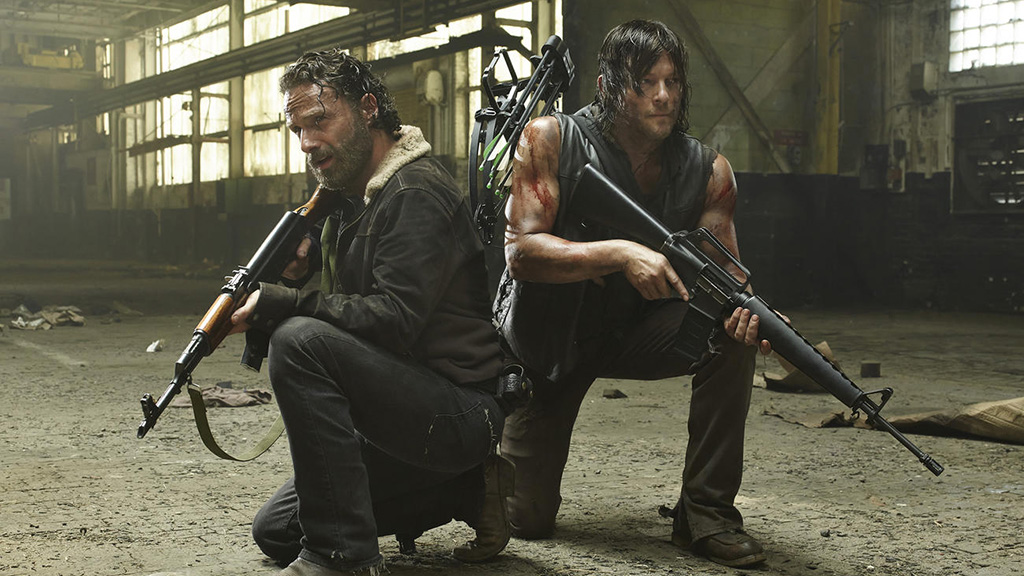 The Walking Dead
The Walking Dead has been reanimated more times than the zombies that harruange the group of survivors we have all come to know and love. Initially created with Frank Darabont at the helm, he left after the first season then his replacement was eventually replaced and their replacement replaced.
With this in mind, it's amazing that not only has the show consistently managed to improve season after season it has become one of the most successful series ever. Yes it sometimes slumps along slower than a zombie with its legs hacked off but give it time and it will reward you with more drama than you can shake a bloody stump at.
Seasons on Amazon Prime: 6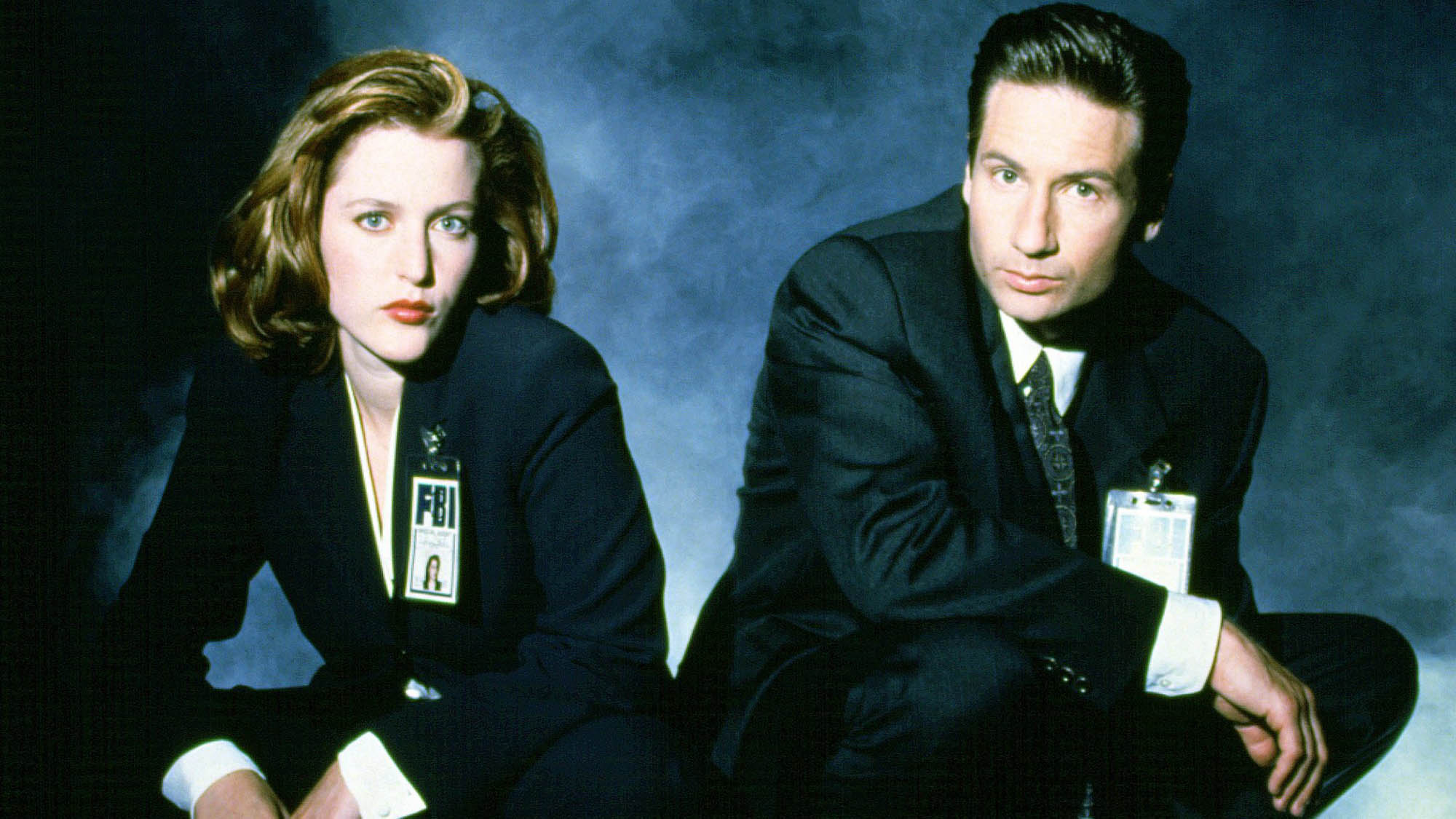 The X-Files
The X-Files was one of the first shows that embraced event TV. Yes, it had many 'monster of the week' storylines but creator Chris Carter managed to produce a nine-season long mythology arc that kept viewers coming back for more. That and the brilliant casting of David Duchovny as Fox Mulder and the ever-excellent Gillian Anderson and Dana Scully. With a new 10th season on the horizon, Amazon has put all nine previous seasons on to Prime - all remastered in widescreen. Lovely stuff.
Seasons on Amazon Prime: 9
The best of the rest, and coming soon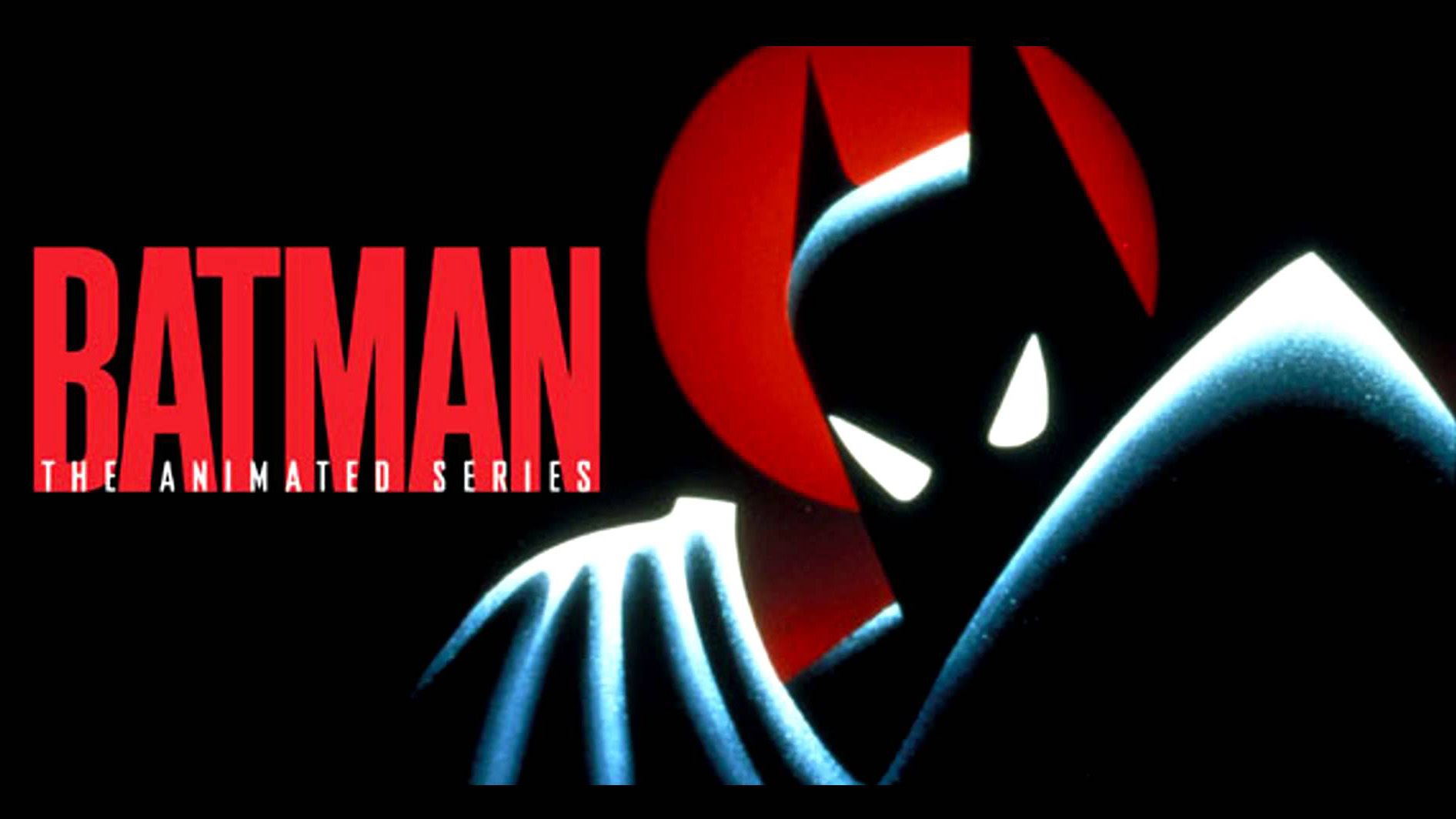 Batman: The Animated Series
You've seen all the Nolan and Burton Bat flicks, and you're wisely avoiding the new Batfleck films. If you're still hankering for a Batman fix, you could do far, far worse than jumping into Batman: The Animated Series. Kicking off back in 1992, it bridges the gap of the Burton aesthetic and the comic book series, and is regarded by Batman fans as having perhaps the definitive onscreen take on the Dark Knight.
It's ostensibly a kids cartoon, but the ongoing storylines are captivating and stylishly noir-like in delivery. And to cap things off, the voice cast is superb – Kevin Conroy is an assuredly-good Batman (reprising the role for the recent Batman: Arkham games), while Star Wars' own Mark Hamill is a fantastically unhinged Joker.
Seasons on Amazon Prime Video: 4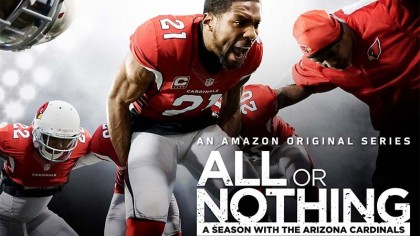 All Or Nothing
Anyone who wants something to fill their Friday Nights Lights hole need to look no further. This documentary is a superb look at how gruelling a season of American football is. It gives the viewer unprecedented access to the coaches, the staff and, most importantly, the players and it's a fantastic watch. Tying the whole thing together is also some superb narration from Mad Men's Jon Hamm.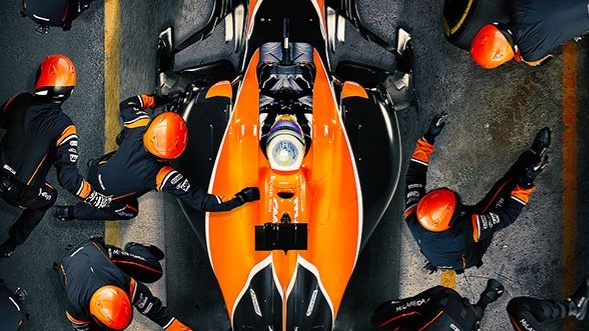 NEW ENTRY: Grand Prix Driver
This new Amazon Original documentary takes viewers underneath the glitz and glamour that is the surface of Formula 1, to explore the inner-workings of the 2017 McLaren team. Narrated by Michael Douglas, this documentary follows  rookie driver Stoffel Vandoorne over four episodes, as he and his team prepare for the 2017 Formula 1 World Championship. 
Season on Amazon Prime Video: 1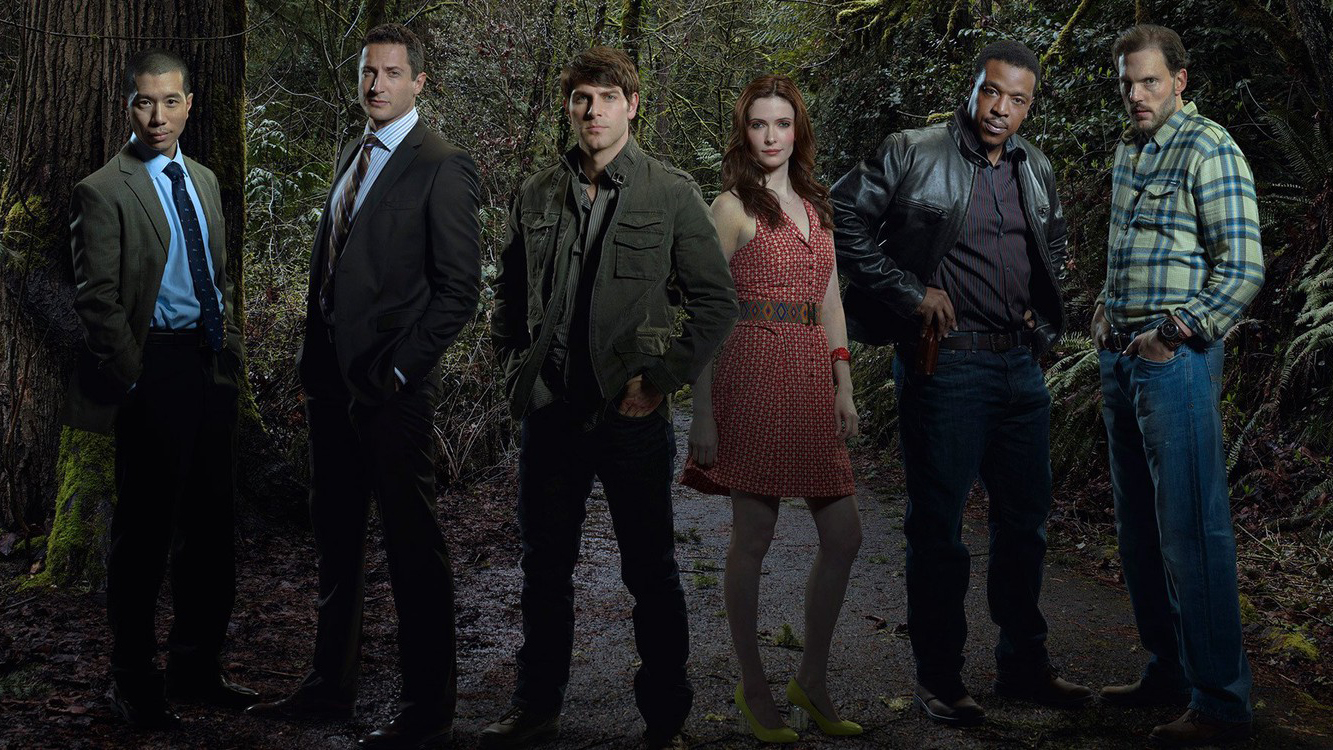 NEW ENTRY: Grimm
Merge a fairy tale fantasy with a police drama and you get Grimm. It's all about Nick Burkhardt, a detective based in Portland in the US who discovers he's a Grimm. Which basically means he's a kind of mystical guardian who must keep the peace between humans and creatures called Wesen. As you might expect, a lot of the characters are inspired by Grimms' Fairy Tales, but the show draws from many other sources too to create a story that's a little like Buffy The Vampire Slayer, but with fairy tale creatures.
Seasons on Amazon Prime Video: 6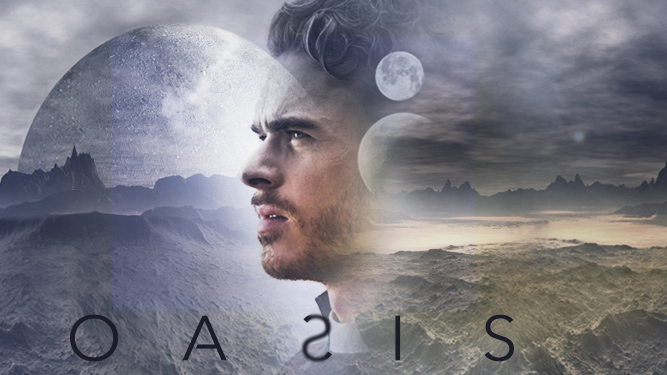 Coming soon to Amazon Prime: Oasis
The works of Michel Faber nearly always translate well to the big and small screen. The Crimson Petal and the White was given a great mini series adaptation by the Beeb in 2001. And Under The Skin is one of the most inventive films ever made. Another one of his works, The Book of Strange Things, has been given the Amazon Originals Pilot treatment. Called Oasis, the show is a twisty opaque look at a priest who is living in a human colony on another planet.  Richard Madden, last seen in Game of Thrones, stars.