It would take approximately 34,506,455 years to play through every single iPhone game on the App Store.
Well.. that number might be fairly inexact, but such is the wealth of titles on the app portal, combined with the depth of some of those on offer, you could easily play happily on your phone for years without getting bored.
The App Store is crammed with gaming goodies to keep thumbs busy, but not all iPhone games are born equal - which is why we've done the difficult job of playing through as many games as humanly possible in order to tell you which are best.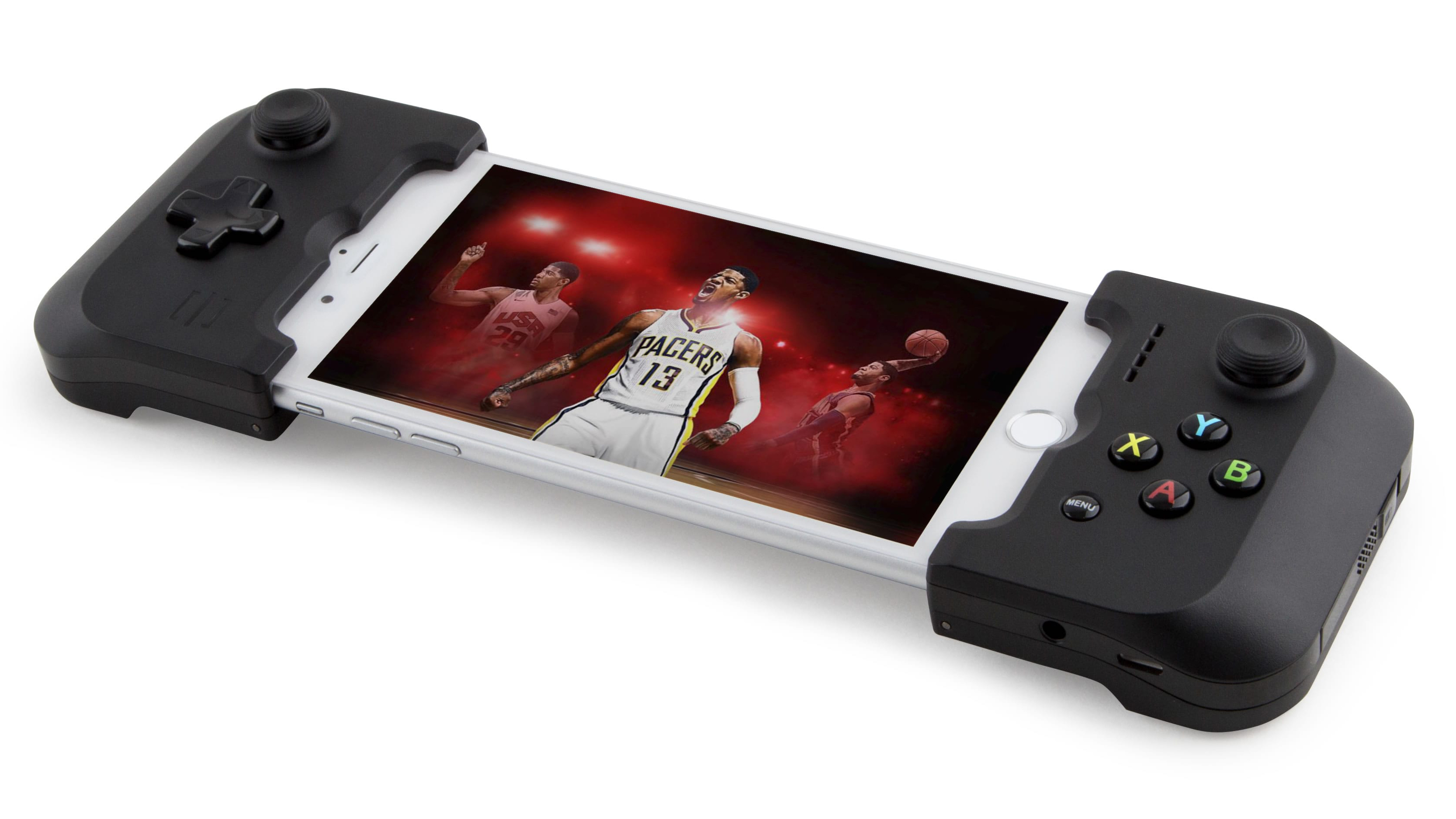 A bit of advice: make sure you think about what kind of game you want, and appreciate that some of them are more 'session' titles and some are those that you'd like to pull out and play in an odd five minutes.
That's important as we're big advocates of people paying for games on the app portal - they help offset some of the free titles that are funded by in-app purchases.
So if you're going to pay £5 / $5 for a game, make sure you've got a daily commute or enough downtime to give it your attention. The beauty of being able to play an immersive game on the move - something that would have been console quality a few years ago - should never be under-appreciated.
Also think about a controller for some titles - while many games don't support an external device, those that do are often brilliant to play without needing to resort to a touchscreen for interaction.
And just to contradict ourselves: free games with in-app purchases are fine, and often give you a great experience without needing to pay up. However, when you get really good at them you'll find that you're constantly told when to stop, in order to regenerate something or get to the next level.
However, if you've decided that you love RPG, fighting and strategy games, and like both options that you can dip into and play for hours, we're here to help. After many trials and tribulations, we arrived at the list you're about to dive into: the best games you can enjoy on your iPhone today.
New: Impossible Road (US$2.99/£2.99/AU$4.49)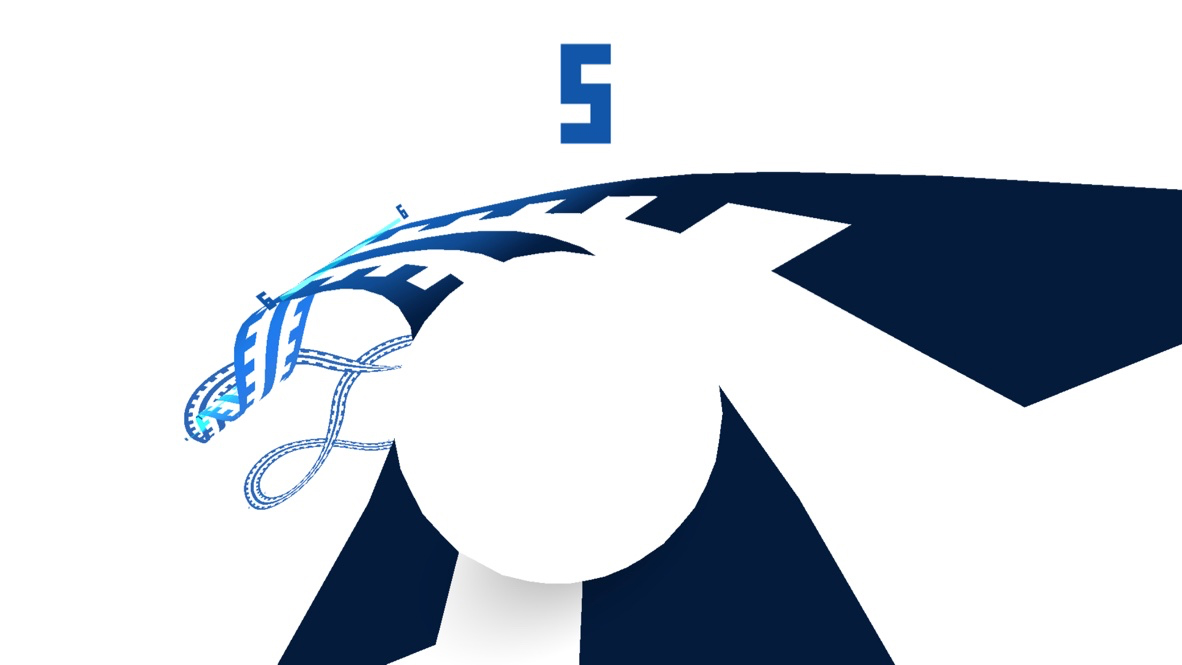 Impossible Road is an endless survival game, starring a featureless sphere belting along a ribbon of road suspended in space. Gates are placed along the road at intervals, each of which bestows a single point when you blaze through it. As the road bucks and lurches, it's all you can do to stop yourself plummeting into the abyss.
But Impossible Road is sneaky. It turns out that if you're careful – or lucky – you can soar briefly into the air and return to the track, taking massive shortcuts that would perhaps be best referred to as 'cheating'.
Amusingly, high scores are logged not only for the farthest gate reached, but also the most skipped. And although the App Store has freebie riffs on the Impossible Road theme, none have the class, style, polish and razor-sharp focus of this premium title – so stick to the original.
Watch our overview of the iPhone X below.
Layton's Mystery Journey (non-US link) is a puzzle game masquerading as an adventure, and the latest entry in a series that's highly regarded and much loved on the Nintendo DS. It features London-based aspiring detective Katrielle Layton, who explores landmarks and solves unlikely cases, all while trying to uncover a conspiracy.
The game switches between story, searching and puzzling at regular intervals. The puzzles are varied in nature, and even early on include some proper brain-teasers. The story bits could perhaps be more engaging, but at worst are pleasant and charming.
The series' roots on the Nintendo DS are sometimes a rough edge – the split-screen nature of the interface and its occasional clunkiness can feel a bit off – but the rest of the game's polish, and the many dozens of clever puzzles, ensure the latest Layton is good value for money.
AR Smash Tanks! is all about smashing tanks. Specifically, using yours to smash up your opponent's.
Because this is an augmented reality game, you can project the rectangular arena onto anything from a table to a large garden – and then let battle commence. Whether using multiple devices or playing with pass-and-play, it's great to be able to check out your next move from any angle.
Tanks are pinged around in slingshot fashion. If you've played Angry Birds, you'll be right at home and, as with that title, the environments are destructible. That comes as a surprise first time round, when you knock a skyscraper on to your own tank. Later, you start trying for snooker-like trick shots, toppling towers, smashing up tanks, and escaping to safety.
In short, it's tons of fun; an excellent example of the potential in AR gaming.
Food Pals is a platform game, featuring bipedal food – eggs, fruit and the odd burger – sprinting through hostile terrain full of electrified barriers, clockwork teeth, spikes and giant bugs. Your local supermarket, this is not.
Everything's controlled by a single thumb. One prod of the screen sends your character into the air or ninja-jumps them off of a wall. Each level is hand-crafted, so the key is to learn every nook and cranny, then try your hand at the perfect run.
Reaching the end of Food Pals isn't the most demanding of tasks, but there's longevity for completists, with collectibles peppered throughout each level – often in hidden places. However you play, it's a game that exudes fun and charm.
Canabalt popularized endless runners on the iPhone. Originally released in 2009, it strips back platform gaming to tapping the screen to make a little sprinting man leap over gaps rather than plummet to his doom.
You might wonder why such an ancient title is on this best-of list, but Canabalt is a classic that easily deserves a place. With a firm emphasis on speed, Canabalt's breakneck pace makes it a pure adrenaline rush in a way that complex and slower rivals just can't match.
The game hasn't stood still for years, either. It's optimized for modern iPhones and has eight variants on the basic theme. The aesthetics remain intriguing too – an ominous, urgent soundtrack accompanies a city's destruction by massive machines, perhaps explaining why the leaping hero is so desperate to flee.
Far From Noise is as much an exercise in self-reflection as a game. It begins with a car balanced precariously on a cliff edge. With no means of escape, what remains is to make sense of it all – not easy when you start possibly hallucinating a conversation with a surprisingly philosophical deer.
Interaction comes by way of balloons, which you tap to confirm thoughts and actions. As you make decisions, the narrative branches, leading you to one of several endings. Oddly, we could have perhaps done with fewer choices, because many seemed almost inconsequential. Although perhaps that's the point.
Despite the situation (car wobbling; imminent death), the pace is very restful and the experience is unique. We suspect Far From Noise will nonetheless prove divisive, but it's great to see such artistic games on iPhone.
Sheep Goes Right is an auto-scrolling arcade game that features a sheep that goes right. And also up. But mostly right.
For reasons unknown, the heroic Sheepy has been challenged to pick his way through 100 levels of mayhem, packed with swirling maces and massive spiked balls. Hitting one is baa-d, sending you back to the start of the level, and wiping out one of your three gold stars. Fail too many times and the game assumes you're rubbish and helpfully offers to let you skip the level, at which point you woolly feel like a failure.
The game looks crude, but proves compelling as you figure out which combination of rightward steps and upward jumps will get you to the end without being turned into a kebab.
Grid Autosport is a console-quality racer. That isn't hyperbole; this is an accurate conversion of a game that has graced countless PCs and PlayStation 3s – all on your iPhone.
Naturally, not just any iPhone will do; you'll need an iPhone SE or an iPhone 7 or newer, and at least 6GB(!) of storage space. But once the game's installed, you can immerse yourself in by far the deepest racing experience mobile has to offer.
If you're a simulation nut, turn off all driving aids, head into a full season and prepare to spend time spinning off into gravel traps. More cautious players can stick with quick races and rookie mode for a while, gradually learning car handling and tracks alike, and wondering why all mobile games can't be made with such love.
Card Crawl is solitaire reimagined as a dungeon crawler – or perhaps the other way around. Regardless, it pits you against a grumpy ogre's deck of 54 cards. During each round, he deals four cards, which may be a mix of weapons, potions, spells, and hideous enemies.
Your own four slots are for the adventurer, your two hands, and a backpack to stash items in for later. The adventurer's health is diminished when fighting monsters (unless armed), but you can counter by getting stabby with swords (or hiding behind a shield, like a coward).
Games are brief – only a few minutes long – but Card Crawl manages to balance randomness and strategy. Over time, you can unlock new abilities and figure out strategies to boost your high scores. It's a polished, entertaining and clever take on card games that's ideal for iPhone.
Kick Ass Commandos is a top-down twin-stick shooter that begins in conventional fashion. But as you blast through the jungle, you quickly happen upon a prisoner. He then tags along, also shooting all and sundry. Save more and you amass a tiny army, which blows everyone in their path into chunks of meat.
This is a violent game, and also sometimes a stupid one. Despite the retro stylings, it can be a bit gross and occasionally tone-deaf; in one early scene, you mow down largely defenseless enemies in a shower block.
Fortunately, Kick Ass Commandos isn't without brains. It demands you think tactically and safeguard health – particularly of characters who must survive to the level's end. If you can deal with the odd icky moment, there's hours of breezy action-packed high-octane retro shooting here, with an interesting twist.
jodeo asks how a 2D creature might interact with 3D objects. Each level is introduced as an 'experiment', and that feels entirely appropriate as a little jelly critter is dropped onto a vector shape that morphs and spins. Your aim: to paint every edge.
You start by tackling basic polygons, but the experiments become quite diverse, introducing a range of conditions. These include invisible shapes, objects that pelt the critter, and gravity unhelpfully being turned off.
It can all be a bit finicky and random – irritating, even, when you keep missing the last bit of painting, fall off the shape, and are sent back to the previous checkpoint. But there's a lot to like in this unusual miniature adventure – not least the permanently surprised and distressed expression of the protagonist.
Million Onion Hotel is crazy. But if you want specifics, it mixes Whac-A-Mole-style screen prodding and a highly strategic match mechanic. The aim is to make solid lines by tapping onions that appear randomly on a five-by-five grid.
The simultaneous demand for speed and strategy clashes gloriously. Tap too slowly and you run out of time. Too fast and you secure only single lines, rather than the doubles you need to ramp up your score and bonuses.
And that's before you take into account deranged boss battles, and an underlying story that encompasses onion soup, the mafia, quite a lot of hanky panky and an interdimensional wormhole.
Just know Million Onion Hotel is a relentless assault on the senses that'll leave you exhausted – but eager to dive in for another go, in part to try and make sense of what's happening.
Super Samurai Rampage seemingly depicts the stabby breakdown of a legendary warrior, "provoked into a relentless rampage". Quite how he was provoked isn't made clear, but there's no shortage of bloodshed in this lightning-fast slash 'em up.
Swipe the screen and your samurai moves and attacks: up and he'll leap; across, and he'll slash his sword – not great for anyone in the vicinity at the time. The key is to chain kills to increase a multiplier that culminates in a brief period of murdery invulnerability.
One hit and you're dead, and although you're given fair warning when an enemy's going to attack, keeping track of everything on the busy screen is tricky. Still, get into the zone, and Super Samurai Rampage is a rewarding way to unleash your frustrations on hordes of little computer guys who should really learn to run away.
Dark Echo is a weirdly creepy horror game that manages to make squiggly lines scary. As you stomp about in the dark, sound waves are represented as abstract lines that rebound off of objects you can't otherwise see.
The soundtrack is all-important. Don a pair of headphones, and you can hear your footsteps, and the floor squelching beneath you. Flies buzz as you pass… well, it doesn't bear thinking about. And then you hear things growling in the shadows, before one decides it fancies a snack.
Dark Echo will helpfully suggest RUN! as you bolt for an exit – or end up devoured in a dead end. It's a great example of how the imagination can give you bigger scares than any rendered CGI beast on your iPhone's screen. That and you'll never look at red zig-zags in quite the same way again.
Max & the Magic Marker - Remastered is a spruced-up take on a much-loved platform puzzler that first appeared on iPhone way back in 2010. Despite its age, the game still feels fresh today, offering a breezily fun and entertaining mix of leaping about platforms, collecting objects, and being a massive cheat by way of the titular marker.
Actually, that's not entirely fair on Max – it's not like he can scribble a cheat code and skip to the end. But he can fashion shields to protect himself, slabs to drop on bounding monsters, and ad-hoc stairs to clamber up.
Neatly, you can pause the game while working on your temporary artistic masterpieces – and that's just as well, because to get three stars at level's end, you must beat a timer, along with collecting all the floating bling.
The Talos Principle brings a much-admired open-world PC puzzler to your iPhone. It begins with you awakening in a garden, fresh from a deep sleep. A brief look at your hands reveals you're a robot – which may come as a bit of a surprise – before a booming voiceover reveals you're in some kind of facility for testing your abilities.
Over the next 20 or so hours, you work your way through dozens of immersive puzzles, battling floating drones, and manipulating laser beams, all the while gradually finding the answers to your purpose, and what it means to be human.
There are niggles here and there with the controls, which don't always click on the touchscreen. But the game otherwise gels nicely with iPhone, looking great on the smaller screen (compared to noticeably rough edges on iPad), and enabling you to tackle an epic quest in bite-sized chunks.
Mikey Hooks is a speed-run platform game that plays out a bit like a stripped-back Super Mario Bros. in fast-forward – if Mario happened to be armed with a grappling hook he could used to swing past enemies.
Each level is full of spikes, pits, monsters, and platforms, along with piles of gold coins to collect. You run left and right, and use virtual buttons to jump and slide through narrow gaps. The twist is the aforementioned 'hooks' bit, and it's exhilarating to swing through the air, scooping up coins, missing a spike-headed roaming enemy by a whisker.
There are 36 levels and a bespoke 'race' mode to tackle; and to keep you coming back for more, you can race against 'ghosts' of your fastest times.
Beat Sneak Bandit is one of the most audacious genre mash-ups you're likely to find on an iPhone. Despite each level taking place on a single screen, the game manages to combine platforming, pathfinding, rhythm action, turn-based puzzling, and stealth.
The premise is that the nefarious Duke Clockface has stolen all the clocks, throwing the world into disarray. Benevolent pilferer Beat Sneak Bandit vows to get them back.
Amazingly, everything is controlled using a single thumb, which propels Bandit onwards. He must move on the beat, and you make use of walls to turn around, ensuring the rhythmic hero's not spotted by a guard or security camera.
The game's full of character, along with devious level design that requires seriously twisty routes and deft timing to crack. Great stuff.
Missile Cards is a mash-up of classic defense game Missile Command and solitaire. During each round, a conveyor belt that deals the deck judders forward one space, revealing defense and hazard cards.
When bombs and nukes reach the end of the conveyor, they reappear at the left of the screen, raining down on your little city. To stave off obliteration, you can equip, charge, and activate defense cards. It's a bit bewildering at first, but everything becomes clear once you've played the tutorial and a few rounds.
There is, perhaps, a little too much emphasis on luck. Sometimes, you'll reach the end of the deck and lack the means to survive. But the game warns sacrifice is sometimes necessary, and with perseverance, you'll likely come to love this interesting twist on a pair of classic games.
Super Crossfighter is a modern take on classic blasting action that harks back to Space Invaders. But instead of lobbing the occasional pot-shot at lumbering green beasts, Super Crossfighter is a neon-infused affair, with bullet hell aplenty, and a thumping techno soundtrack.
There's also the 'crossfighter' bit, which alludes to the way you can leap back and forth between the top and bottom of the screen. This can be handy for grabbing power-ups, un-sportingly shooting an enemy in the back, or simply escaping certain death when facing a hail of projectiles.
The touchscreen controls work nicely, and there are over 150 waves and an upgrade system to sink your teeth into. The game's perhaps a touch 'relaxed' in feel at times, rather than super-intense, but otherwise this is an excellent iPhone shoot 'em up.
Level 24 is a match puzzler, which tasks you with building a tiny civilization on a four-by-four grid. The tutorial is borderline incomprehensible, but the game's worth sticking with, because it's colorful, clever, and a bit different from everything else out there.
The game centers around matching tiles of the same color. These are 'sucked' into whichever grid space you tap, and the face value of the resulting combined tile (usually depicting a building) increases based on how many tiles you combine. The idea is to make and then combine as many constructions as possible, in an attempt to reach an elusive value of 24.
Chances are, you won't do that for ages, not least because buildings above level 10 cannot be combined. But there are power-ups (in the shape of historical figures) to help you along, and many other interesting bits and bobs to discover.
Schattenspiel is a puzzle game about the interplay of light and shadow. Each level is based around a grid of dots, on which pillars and lamps can be dragged around. The aim is to replicate the image shown at the top of the screen by casting shadows using your lamps.
More serene than showy, the game has a visual sleekness and gives no penalties for experimenting. A move limit exists purely as a per-level achievement, but you can also progress by bumbling towards a solution. This means Schattenspiel caters for casual and hardcore gamers alike.
The entire production comes across as a simple concept, executed very well – a cheap, stylish puzzler that should keep you entertained for a good few hours before it's time to turn out the lights.
is a deranged side-on racing game, featuring wide-eyed pigeons belting along in tiny planes. The backstory involves a rich nutcase aiming to destroy a city by way of a heavily-armed gigantic flying fortress; the birds race it out to decide who gets the chance to stop him.
The game switches things up between strings of races and occasional battles. In the former, you slipstream rivals, bob and weave through the air by tilting your iPhone, and power up your craft through trophies won in-game.
The shooty bits are brief and intense – a nice change of pace, despite the fact you'll likely be blown to bits several times before claiming victory.
Should you hanker after something marrying the intensity of and the frantic racing of Mario Kart, Pigeon Wings is a must – in fact, you'd be bird-brained to miss it.
is what might happen if Monty Python-era Terry Gilliam was hurled through time and charged with designing an iPhone minigolf game. The single 18-hole course is an exercise in surrealism and imagination from the moment tiny meteors smash into the ground to fashion the first hole.
Things then get weirder, with courses eaten into grass fields by cows (who are then whisked away by UFOs), and an impossible waterfall hole that looks like it's escaped from a colored Escher print.
Fortunately, the game is more than a visual delight – it plays well too. Notably, a 'smart zoom' feature ensures you don't need a magnifying glass to see what's going on in the visually arresting miniature landscapes.
The only snag is there's just that one course – but even if you only play it once, this game's worth the outlay. And for perfectionists, there's replay value in spotting visual details you may have missed, and getting all of the achievements.
is a puzzle game of sorts, which has you wrap a length of rope around objects, in order to paint them.
That all probably sounds horribly dull, but it turns out Zen Bound 2 is an engaging, unique, and oddly tactile experience.
The blocky objects on the screen effortlessly shift and turn with a flick or drag, gradually acquiring color as the rope encases them, or blows up paint bombs. The rope obeys gravity, too, enabling you to twist your iPhone as you manipulate the challenge in front of you.
The meditative and somewhat noodly feel is further enhanced by a lengthy soundtrack, and the remastered take released in 2017 ensures the game looks pin-sharp on every size of iPhone. So although Zen Bound 2 might be a game that's been knocking around for years, it manages to remain distinctive and thoroughly modern all the same.
is a serene, smartly designed puzzle game set in a universe of lines. It vaguely resembles a stripped-back take on Tron, or perhaps a circuit board diagram as reimagined by a graphic designer with taste. Your task is to help a white line find its way through dozens of pathfinding puzzles.
Movements are controlled by a virtual stick, which is one of the most effortless and elegant in any iOS game. The puzzles are similarly graceful and ingenious, gradually introducing new mechanics.
These include enemies that amusingly bob along to the chill-out soundtrack's beat. Said foes are colored lines that kill with a single touch; but when carefully directed, they trigger switches to help you across otherwise impassable divides.
It might not be the longest experience on iOS, but Linelight deserves a place on your iPhone, due to being an engaging, beautiful experience, and a perfect example of how minimal design can have a soul.
is a word game with a new twist. Each single-screen puzzle has a grid with words along the top and left-hand edges. You use letters from those (at least one from each edge) to create each new word.
On selecting a letter, a line shoots into the grid; where lines from the left and top edges collide you get solid blocks, which display the words you create. Blocks can at any time be tapped to remove them.
The aim is to fill the grid with these blocks – simple early on, but not when you're staring at a seven-by-seven grid annoyingly full of gaps. At that point, the devious nature of Sidewords becomes apparent.
But this game's nonetheless also forgiving and relaxing – there's no time limit, and the vast majority of puzzles are unlocked from the start. There's replay value here, too, despite the static set-ups, since for each puzzle you can save a solution, clear the grid, and try to solve it in a different way.
is a top-down racer featuring tiny vehicles that blast about twisty-turny circuits. They auto-accelerate, so you're left with steering, and periodic use of a turbo that rockets your vehicle forward a few car lengths, leaving you unable to steer in the meantime.
From the off, Mini Motor Racing is frenetic. The tracks are claustrophobic, and the cars respond (and even sound like) remote controlled vehicles – albeit ones seemingly driven by psychopaths. Once you're a few dozen races into the game, it seems your opponents are keener on smashing into you than winning.
That grumble leaves Mini Motor Racing languishing in the slipstream of the best top-down effort on iPhone, , but it still manages a podium finish. And that's because it's packed full of content, has a great multiplayer mode, and in its 'remastered' 2017 form looks stunning.
features brainless lovesick octopus couples desperate to be reunited. One lurks somewhere in a single-screen maze of walls and hazards. It's your job to direct their other half in a manner that doesn't turn them into a seafood snack for a lurking predator.
Your eight-legged lover ambles along automatically, and always turns right when possible. You can therefore to some extent predict their movements, and redirect them using draggable arrow tiles. With its bright colors and noodly guitar soundtrack, it's all quite relaxing and sedate.
And then you notice the achievements, and the fast-forward button. These are an extra challenge for those who want higher-speed puzzling, having you remember your solution and play it out at speed in the fewest possible moves. It's a clever and entirely optional twist, transforming Idioctopus into two games in one.
is a minimal puzzle game based around pyramids that trundle about platforms comprising triangular grids.
The aim is to use your blue pyramid to nudge and spin colored pyramids to pre-defined resting places. It sounds simple. It really isn't. Yankai's Peak is like the crate-pushing classic Sokoban reimagined by a triangle fetishist who also happens to be a sadist.
Right from the start, you'll need to rewire your brain to understand how wildly different movement is when spinning pinned pyramids about an axis, or using one to shove several others ahead.
Even early levels can baffle, and the later ones require serious planning and brainpower, even when taking into account the game's unlimited undos button – which you'll use often.
But this one's worth sticking with. It's elegant and clever, and you'll feel like a genius when cracking a puzzle you've been stuck on for days.
is a landscape-twisting pathfinding puzzle game that in some ways echoes Monument Valley in its propensity for visual illusion. Here, tiny isometric worlds can be spun, but always appear side-on when stationary.
In two dimensions, previously impassable gaps may suddenly disappear. Your aim is to reunite pet dog Max with his owner, Ellie, within the fewest 'spins' and steps possible.
Visually, the game's a treat, and over time you can collect all kinds of costumes, transforming Max into anything from a wolf to a polar bear. The puzzles are smartly designed too, gradually increasing in difficulty. The lack of an undo is a pity though, for when you inevitably leap into a situation you can't recover from.
The game does at least provide checkpoints, so you never need start from scratch when halfway through one of the more head-scratching challenges. Quite why Ellie gets lost so often, though, we've no idea; perhaps she's the one that should be on a lead.
is a love letter to classic games. Its visuals and soundtrack recall the Commodore 64, and its platforming action (each single-screen challenge also being amusingly named) echoes much-beloved 1980s fare, like Manic Miner and Bounty Bob.
However, VVVVVV's speed and fluidity are thoroughly modern, as you zoom about a huge space station, trying to locate lost crew members. And unlike comparatively stodgy platformers of old, VVVVVV doesn't have you leap over hazards – you instead invert gravity to flip between ceiling and floor in an excitingly disorienting manner.
The spike and alien-infested twisty corridors awaiting you require serious dexterity to conquer. Fortunately, death is not the end, because you get unlimited lives, and there are frequent checkpoints.
And in another nice nod to the old-school, even the 4:3 viewing area works in the game's favor – you can control your character by swiping and tapping in black bars at the edges of your display, rather than covering up his on-screen exploits with your thumbs.
Coming across like an auto-scrolling stripped-back Lemmings, features a team of excitable, tiny miners that toddle along tunnels you dig with a finger. On encountering a deposit of gold, silver or coal, they'll gleefully hack it to bits with their tiny pickaxes.
At first, this all feels noodly and simple, but Micro Miners soon bares its teeth. You must commit each level's layout to memory, in order to navigate underground hazards, often splitting and rejoining your little auto-running-team.
Before long, you're carving complex pathways through the dirt, so you can grab large deposits and huge gems, circumvent lava, and avoid ferocious giant worms that eat anyone daft enough to stray into their path. The result is a fun, sometimes chaotic, and unique iPhone gaming experience.
It might have a chill-out jazzy soundtrack and cute visuals, but is a tough arcade game determined to make your thumbs – and by extension all your other parts – feel like gaming buffoons.
In its tiny single-screen universe, a little fish fly scoots about, emitting a trail. When its bubbles hit another creature, that creature is transformed into a gem. Grab those and your score goes up, periodically sending you into a 'fever' mode (bigger trail), or pitting you against a boss (which will almost certainly kill you).
It's really tough. Despite the simplicity of what's required and the controls (rotate left or right), you'll initially die before you grab half a dozen gems. But persevere and, like the best arcade games of old, you'll slowly master Fish Fly Fever. Over time, it may become a bit repetitive, but again like classic arcade titles, this one's perfect for the occasional blast.
Games creator Zach Gage is seemingly on a mission to reimagine all those puzzle games that used to languish only in newspaper pages. With , you get something that approximates anagrams smashed into a crossword.
But unlike on paper, the word grid here isn't static – you drag columns to try and form words in the central row. When every letter has been used, the puzzle is complete.
For free, you get a smallish selection of puzzles, but many more are available via various IAP. If you're at all into word games, you're likely to devour them all.
The best of them roll another aspect of crosswords into the mix – cryptic clues. In these brain-benders, you can't almost brute-force solutions by dragging the columns about and finding weird words – you must figure out what a clue means, eke it from the grid, and after a few of those probably go for a little lie down.
If you've played Reigns, you'll know what to expect in . Only rather than trying to juggle a demanding kingdom, Artificial Superintelligence finds you dealing with the press and investors in Silicon Valley as you build the world's first sentient supercomputer.
Decisions are made Tinder-style, with a left or right swipe. You hire and fire, interact with interested parties, and occasionally obliterate the world when it turns out the AI is in fact psychotic (as users of the developer's CARROT apps will already be very aware).
The game's visual styles clash a bit, and the 'decision switch' is fiddlier than Reigns' full-screen swipe, but there's plenty to like here. If you're a fan of oddball casual adventure puzzlers, you'll not rest until you've found all 52 endings, including one where your cat enslaves humanity. Meow!
A friendly whale beckons a shipwrecked pirate to leap on its back. So begins their joint adventures, in Run-A-Whale, which is perhaps the iPhone's most gorgeous endless runner.
Really, endless swimmer is more like it, seeing as you're a massive aquatic mammal speeding through the sea. You hold the screen to dive and release your finger to surface and leap, grabbing coins in a manner akin to Jetpack Joyride in reverse.
But Jetpack Joyride was never this eye-dazzling, and Run-A-Whale is packed with wonderful moments, from soaring through the air after being blasted from a cannon, to zooming along as a volcano erupts in the distance.
Occasionally, the game irks with its demands – obstacles in succession you have little chance of avoiding, or unskippable tricky missions – but for the most part this is a gem that's not to be missed.
This neon-infused one-thumb single-screen shooter has you fire orbs into the void. When an orb stops, it expands into available space and is given a number. Hit it with subsequent orbs and the number decreases until the orb explodes, sometimes starting a chain reaction that obliterates its neighbors.
Your main concern is an orb returning over the line of death above your cannon.  therefore rapidly becomes a tense battle of nerves, accurate aiming, and space management.
Whichever of its three varied modes you try, it's a gripping game, and there's also a same-device two-player mode that pits you against a friend.
In this decidedly minimal take on platform gaming, you nurse a trundling square around the insides of a cube, aiming to gobble up all of the other colored squares. This would be simple enough if it wasn't for gravity rather misbehaving throughout.
In , you see, gravity switches depending on where you fall and the face of the cube you're currently positioned on. This means walls abruptly become floors, and previously innocuous slabs of black become traps you cannot escape from.
There are 60 levels in all, gradually intensifying in difficulty as you progress. Each of them's a miniature gem.
Part game, part exploratory toy, is all about the joy of discovery. It's based around colorful objects suspended in the air, which you manipulate by way of a finger. Spin them through a flat edge and they instantly become something new.
This slice of magic initially mesmerizes, but the trick doesn't wow for long. Fortunately, Vignettes is more than an interactive animation. Pathways between objects are more complex than they first appear, and hide all kinds of secrets.
During more contemplative moments, there's plenty to discover, too – many objects respond to taps and swipes. Also, unlike ostensibly similar fare such as , Vignettes seems ideally suited to the smaller screen of an iPhone rather than demanding the larger play surface of an iPad.
initially appears to be something of a meditative arcade game. You tap nearby a lily to propel it through minimal landscapes, its movement akin to sliding atop a sleek ice-covered surface.
The flower is fragile – any collision with the rocks that are dotted about, or mysteriously spinning bits of wood, and it disintegrates, forcing you to restart from the most recently passed checkpoint.
In time, you realize there's an edge underneath the tranquility: the subtle scrolling of the world that urges you onwards; the increasingly tricky sections that prove demanding regarding the precision of your taps. The journey is ultimately fairly short, but it's satisfying in trying something different, and in its bite-sized nature that's ideal for mobile.
To differentiate itself from a slew of Boggle and Scrabble clones, word game tries something a bit different. Although the aim is, as ever, to clear a grid of letters, there's more to AlphaPit than simply dragging lines through the grid, making words to remove tiles.
There are bonuses, which you can use strategically, to shuffle letters, or blow to pieces a tile that's particularly annoying you. Spare letters also lurk, which can be swapped in at an opportune moment.
Perhaps most importantly, though, AlphaPit isn't random – instead, you get 200 predefined levels to work through. This proves rewarding, transforming the experience into a set of puzzles you know you can beat – if only you can figure out the solutions.
In , you control a cube that finds itself within a minimal geometric clockwork universe. As the cube trundles about, the blocky world frequently shifts and changes, often thwarting your attempts to find the goal. When you do finish a level, Edge dispassionately awards you a rating, which will probably be rubbish.
If you've got steely resolve, you'll try again to see how rapidly you can speed through each isometric wonderland. If not, you'll still have a great time exploring the dozens of varied worlds, regularly being surprised at how much imagination can be packed into landscapes comprising only cubes.
And if in either case, you exhaust Edge's levels, you can start all over again in equally impressive sequel .
Breakout – or 'Pong for people with no friends' – is one of the oldest videogames around. Still, the 'use a bat to whack a ball at a wall of bricks' mechanic is entertaining enough that game creators keep offering their own unique spin on it. And is certainly unique.
Here, a wall of bricks slowly marches down the screen. Said bricks primarily comprise possessed waffles and weaponized breakfast food power-ups.
The manic nature of the production feels borderline unhinged, packing the screen with colorful explosions as you blast angry ghosts with a giant pancake ball, and use bacon lasers to hack back the tasty wall of doom. It's ideal one-finger iPhone gaming fodder.
The thinking behind is to flip platform games on their head. Instead of controlling the character, you control the stage. So as your little chap automatically ambles along, you drag chunks of landscape to give him a clear path, ensuring he doesn't smack into a wall.
From a visual standpoint, Stagehand feels like the sort of thing Nintendo would be happy to call its own. There's also a superb soundtrack that tinkles away as you grapple with the weird means of staving off the hero's untimely demise.
If there's any criticism, the controls can be a tad awkward, and Stagehand could have been improved with finite designed stages, rather than solely being an algorithmically generated endless runner.
Still, it's a clever twist on the genre and there's plenty of polish and entertainment here for anyone wanting to make the Earth move – by dragging it with a finger.
If you're old or well-versed in classic games, Boulder Dash might be a favorite. The fast-paced 1980s arcade game has its protagonist zoom about 2D caves, digging through dirt, grabbing diamonds, manipulating rocks, smashing up enemies, and heading for an exit. uses the same mechanics, but reimagines everything as a giant puzzle adventure.
Instead of short, timed levels, Captain Cowboy offers a single massive maze in space. Although there are still moments of tension and excitement, this title's more about the joy of exploration and discovery – finding your way blocked and figuring out a new route.
There are lovely touches throughout, such as the CRT-style visual filter and the soundtrack dulling when floating through space or underwater. But mostly, Captain Cowboy is a must-have for its mobile-friendly mix of adventuring and arcade action.
Although it resembles a dungeon crawler running on a Game Boy, is a cunning turn-based puzzler that plays out across 100 meticulously designed rooms.
The backstory is the titular warlock is in a mood, thinks everyone's shunned him, and has decided to obliterate the world. Enter Tim the mailman, carrying a letter saying everyone loves the warlock.
But the tower is filled with magic, robbing you of life for every step you take. You must chart a (frequently convoluted) path to each exit, grabbing life-replenishing gems along the way, along with outwitting zombies and flying eyes.
The retro aesthetic can be trying, as can the lack of an undo (mess up and you must start a stage from scratch); however, the puzzles are cleverly designed, often sending you down dead ends and making you properly think before you figure out a solution, leaving you suitably satisfied when you finally do.
Although is a fairly typical vertically scrolling shooter, it lives in its own strange little world that provides a unique sense of character.
The conceit is Glitchskier is all happening inside an ancient PC. It begins with a clacking keyboard, PC hum, and icons to click. The shooty bit involves your little ship blasting chunks of code and squadrons of letter Vs, all intent on your destruction.
A clever power-up system that restricts you to only holding the most recent two forces you to strategize. Power-ups also work as shields: get hit and you lose one, but the game world temporarily slows, Matrix-style, so you can get out of a scrape.
It's all very smart – but over far too rapidly, when you best the last of four bosses. But then you can enter an endless world, which is far more ferocious.
Precision platformer is more bouncing bean than jumping bean. The edible hero, decked out in a natty sombrero, bounds about colorful environments, aiming to grab fruit, free a hidden axolotl (a Mexican salamander, if you didn't know), and reach the exit without getting impaled. Your part in all this: guiding the bean by prodding left or right on your iPhone.
Bean Dreams offers plenty of replay value – you can spend time learning each small level, but only on committing to memory every nook and cranny can you aim for the tiny number of bounces that unlocks a gold medal award.
And to succeed in grabbing the axolotl or getting all the fruit, you'll often need to play again, shaking up your approach.
With plenty of variation in its stages, alternate beans with special powers, and devious puzzles lurking within, Bean Dreams is ample proof platform games can work on iPhone – when specifically designed for the system.
A novel take on a shooting game, plonks protagonist Chimù atop a tower, arms him with a beam of light, hurls hideous, deadly denizens his way, mumbles something about a 'ritual', and then sits back and waits for the sorcerer to get his face torn off.
Suffice to say Towaga isn't an easy game. Foes come from all directions, and need blasting until they glow. Once that's done, they're only vanquished when you lift your finger – at which point you temporarily stop shooting. You can see the problem: at any moment, all kinds of creatures are heading your way with a murderous glint in their eye and you have to stop shooting.
But persevere with Towaga and what is, in effect, a twin-stick shooter with the movement stick removed starts to click. You learn patterns, how to best use a second, more powerful weapon, and feel like a boss on completing your task – right before you're dumped into the next, tougher stage.
Mario on iPhone could have been a disaster – a lazy port of a DS title with virtual buttons. But that's not very Nintendo. Instead, rethinks Mario for touchscreen and mobile, in a manner that initially seems reductive – even regressive – but that in time reveals a clever game with surprising depth.
In essence, it's an auto-runner, where you tap to jump. But this isn't Canabalt in Mario's dungarees. Clever level design forces you to master – and subvert – perceived limitations should you want to scoop up all of the coins.
This transforms each of Super Mario Run's admittedly smallish number of stages into a compelling mix of puzzling, precision timing, and gradual mastery of the game's tiny worlds.
Undoubtedly, traditionalists will grumble, cheapskates will baulk at the price, and gamers on the go will rightly gripe at Nintendo's infuriating decision to require an internet connection to play.
But we nonetheless reckon Super Mario Run is a worthy addition to the Mario canon – and a polished, playable title for iPhone.
comes across a lot like someone fused classic arcade racer OutRun to the guts of an endless runner. As a result, it's all pixelated visuals and cheesy audio as you tear along a seemingly endless road, weaving in and out of traffic.
Periodically, your surroundings change, shaking things up a bit – a hilly desert stage is especially tricky, given that it's packed with traffic and massive rocks in the middle of the road. And the game further echoes OutRun in occasionally allowing you to dart left or right to choose your route.
The big change from classic racers is in Highway Runners pitting you against traffic rather than the clock. Three crashes and it's game over – and you've no brakes. You're also charged with grabbing coins to unlock bits of the game, which can make it feel grindy at times. But beyond that niggle, this is a refreshing, playable blast of arcade racing.
A criticism leveled at touchscreens since day one is how they robbed gamers of 'proper' controls. highlights how ridiculous such a statement can be, because rather than having you perform tricks on a little on-screen board by manipulating a gamepad, two of your fingers become legs that dictate how the board behaves.
This is not an pick-up-and-play game, though. You really need to work through the tutorials and fully master them, before you try your hand at competition and jam sessions where you're punished for mistakes, but greatly rewarded for strings of amazing moves.
In a sense, it feels weirdly like the real thing in miniature – which is more than you can say when your hands are fashioned into claws, gripping a traditional console controller.
In our opinion, is the iPhone's Tetris – that absurdly addictive puzzler that's perfect for the hardware, with simple rules but enough depth that you can conceivably improve your skills over a period of years.
It takes place on a four-by-four grid, within which you manipulate tiled cards. The aim is to merge matching pairs, which increases their face value and leaves an extra space for subsequent cards to appear.
Subtleties in the rules keep Threes! head and shoulders above countless App Store pretenders, and it's also infused with personality. Even when you're in a fix, it's hard to be mad at a game where all the cards on the board have cute faces and natter away to each other.
The original Eliss was an early App Store darling, defining the iPhone in terms of multi-touch gaming. takes the basic premise of the original and runs with it, cementing itself as a modern-day classic.
The basic aim is to control (move; tear apart; combine) colored planets in order to fit into them into wormholes that sporadically appear. Should planets of different colors collide, your energy reserves are depleted – only replenished by mopping up space dust that appears after successful planet dumpage.
Each of Odyssey mode's 25 levels demands unique tactics to conquer. Best them all and there's the manic Infinity mode, ready to tie your fingers in knots.
Although primarily a match-three game, adds a massive dollop of dungeon-roaming and turn-based strategy to the equation. The result is a fresh game that marries tension, planning and risk to great effect, adding energy and fizz to an otherwise tired genre.
The mechanics are similar to the likes of Bejeweled (swap two items, aiming to construct a row of three or more); but you must also keep the hero safe from roaming monsters, and collect enough keys to open an exit to the next stage.
At first, this is relatively simple, but later stages find you fending off insane numbers of foes, balancing power-ups, and figuring that colored gems have never had it this tough.
If you're a massive basketball fan whose nose will be put out of joint when rosters aren't entirely accurate, or the game you're playing is a bit weird, skip this game description and head on to our next entry.
This game's an updated take on a mid-1990s arcade game, which features weird photorealistic characters playing two-on-two matches. Sportsmanlike behavior's left in the dressing room, as they muscle each other off the ball, and a big-head version of the visuals is deeply unsettling yet oddly hypnotic.
The controls are a bit of a virtual-joystick-and-buttons nightmare at first, but simple enough to grasp without sliding your fingers all over the place. And before you know it, you'll be BOOM SHAKALAKAing it with the best of them. (Or hiding from the freaky oversized heads.)
Cartoonish graphics. Simple controls. An emphasis on catching ramps, much like in Tiny Wings. You might look at and think: Pah! Easy! Casual gaming! At which point, the game hurls you rudely over the handlebars, leaving you a crumpled, tearful mess, with grazed knees and broken pride.
Pumped BMX 3, it turns out, is a deviously tricky but deliciously compulsive trials game, keen to punish any error, and yet reward those who take the time to master controls and courses alike.
Your best bet is to carefully learn every nook and cranny of each course. Only when you can easily make it to the end unscathed should you start getting clever with the odd stunt, before finally winning the shiniest of medals with the kind of routine that would make BMX aficionados the world over break out into a cold sweat.
Card games have come a long way since the days when you completed a round of solitaire on a PC and were rewarded with said cards bouncing around the screen a bit. In , you're instead immersed in a fantasy world, where, for some reason, all battles take place by way of card decks. And your reward here is to not get horribly killed by some monster or other.
The solitaire itself is ruthlessly simplified into a game of higher or lower, with you hoping for runs of cards in order to batter down your enemy's defenses. Meanwhile, they're lobbing all kinds of attacks at you, from pointy sticks to making cards grow beards that have to be hacked away.
Cards also have energies, which you can collect to enable hurling of spells at your opponent; these can be upgraded during campaigns via the in-game shop.
This all sounds terribly complicated, we're sure, but really this is a gentle, amusing, entertaining card game with a fantasy twist. And cards with beards.
We're very much in classic shooter territory with , which has your dinky soldier blasting away at all manner of squelchy foes. It's a bit Space Invaders (death from above!), a little Pang or Asteroids (monsters inconveniently splitting apart when shot), and a touch Defender (with lurking idiots getting captured, and you having to rescue them).
The game's controls perhaps betray its origins on platforms that don't favor touchscreens, but they just about work on an iPhone, enabling you to dart left and right, blast enemies, and reach for a bonus weapon as necessary. (Avoid playing on iPad, however, unless you've got incredibly flexible thumbs.)
And although the gameplay might feel a little old-school, everything's dressed up in smart, modern cartoon visuals, paired with some sassy scripting, as the hero berates the scientists who got everyone into this mess.
Based on the hit TV show, Mr. Robot (or Mr. Robot:1.51exfiltrati0n.ipa, to give it its full name), immerses you in a world of hacking as you accidentally become entwined with a shady group planning a mysterious world-changing event.
It begins with a smartphone you find and quickly pocket, shortly before it's hacked by its actual owner, the furious Darlene, who then press-gangs you into service. The game plays out by way of a messaging app, your replies selected from canned responses to progress you through the narrative.
This simple structure is similar to the Lifeline games, and there's a distinct feeling of being shoved along a particular story regardless of what you choose to say. However, it's exciting bouncing between different message threads, and smart writing throughout infuses the game with palpable tension.
The core of Riptide GP: Renegade feels like it's been wrenched wholesale from the unhinged water-based faction of 1990s arcade racers. Renegade, for the most part, matches their energy and spirit, as you barrel along splashy tracks atop a souped-up futuristic jet ski, performing death-defying stunts to accrue boost that catapults you along at even more breakneck speeds.
The game's packed full of content, from single races to a challenging career mode, and the premium price means you need skill rather than cash to succeed.
There are times you wish the game would let go a little – the colors are drab and it at times takes itself too seriously - but when it fully unleashes as you blaze through factories or get hurled into the air by the wake from a rocket launch, R